Girls Basketball Rallies up Some Wins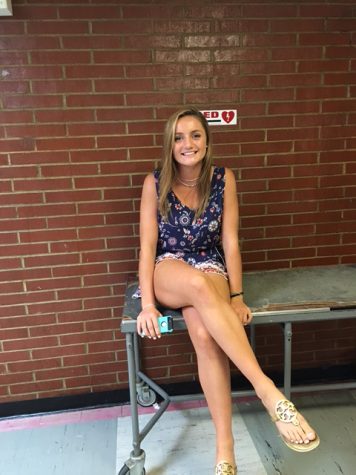 More stories from Catherine Crowley
With a starting line up consisting of two freshman, two sophomores and a senior, the girl's basketball team didn't expect much when starting their season. With some tough competition in and out of their conference, the girl's managed to pull out some solid wins against strong opponents. With a current record of 7-12, the Lady Dodgers just came off of a four-game winning streak that was soon broken by the Lady Hornets of Hanover Park, who have maintained an undefeated record in their conference. The girls play their next game on Tuesday, February 21, against Glen Ridge.
The girls started off their win streak away at Dover, where they pulled out a close win by just 8 points. Next up, Parsippany came to Madison for the girls senior night. Holding them to just 17 points, the girls again came up with the 28-17 win. "Our Parsippany game really showed us what we can do as a team, and how great we can be when we work together", sophomore Leah Rutland explained.
Another away game, the Lady Dodgers played their best defensive game of the season at Whippany Park. An all around game for the girls secured them another win with a score of, 29-10. "Our defense this game was truly unstoppable. They didn't even score in the third quarter, which was pretty crazy", Freshman, Sadie Kim said.
Finally, a game just recently put on the schedule against unknown, Parsippany Christian, would be the girl's fourth straight win. An outstanding offensive showing by the Dodgers this game led them to win by more than 20 points! Sophomore, Courtney Bland, whom tallied 16 points in the win, told us, "We were really clicking as a team this game and found each other on the court a lot more. Our shots were definitely on which helped us maintain a huge lead throughout the whole game".
This four game win streak was suddenly cut short when the Lady Dodgers fell to Hanover Park on Wednesday, February 15. The Dodgers play on Tuesday, February 21, against Glen Ridge, who's an out of conference opponent.
Madison Dodger Online wishes the girls the best of luck with the rest of their season!!
Leave a Comment