Poetry Out Loud State Competition with Mitra Sharif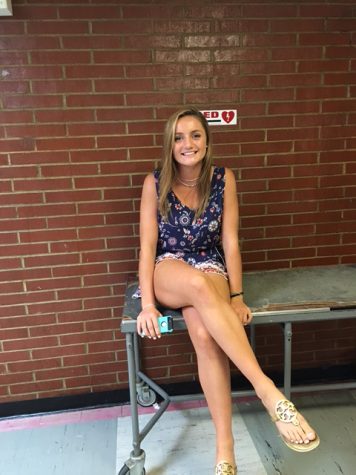 More stories from Catherine Crowley
After dominating at the regional competition on February 27, Mitra Sharif represented Madison as she took her poetry recitation talents to the state competition. Held on March 9 at The College of New Jersey, the Poetry Out Loud event for New Jersey had twelve competitive contestants all vying for the same state title. Although Mitra did not take home first place, she was given such unique opportunities throughout her Poetry Out Loud journey, and certainly represented Madison in an extraordinary way.
In New Jersey alone, Poetry Out Loud had 25,000 participants this year, making us second in the nation behind California. Mitra explained, "The state competition was a really amazing experience because I was exposed to talent from all over New Jersey".  To be one of the twelve chosen from the entire state simply says a lot about Mitra. Poetry Out Loud is a well organized program that every student should partake in if given the opportunity. "The whole Poetry Out Loud experience was so much fun and challenged me to work hard. Being up on stage forces even the most outgoing people to grow and shine as a performer", Mitra said.
Anyone who has been in the audience during one of Mitra's recitations can agree that her sincere emotion and passion that she pours out while speaking is so powerful to watch. Mitra's goal is "to do the poems justice and perform them in a way to make the audience feel a range of emotions". The way that Mitra does this and connects with the poem, making it a part of her, is something that makes her stand out about other contestants. "I felt so humbled to be among a group of such passionate, talented individuals", Mitra said about her competitors.
Even though Mitra didn't take home first place, she still made a name for Madison High School and she's not stopping now. Mitra told us, "I am working to get back to the state competition next year". Madison Dodger Online wishes Mitra the best of luck and can't wait to see what great things the future holds!
Leave a Comment