Dodger Basketball Taking a Turn for the Best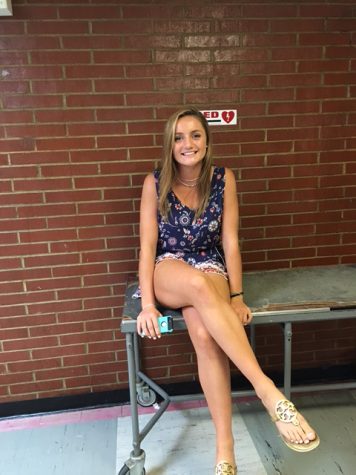 More stories from Catherine Crowley
Starting off the season rather slowly, the boys' basketball team is beginning to take a turn for the best. With a huge win against 7-1 Kinnelon and two back-to-back wins against Parsippany and Morris Tech, the Dodgers have clinched a 5-5 record and are confident in what lies ahead for them. Next up, long-time rival, Hanover Park, will be coming to Madison to take on the boys next Tuesday, January 17th at 7 p.m.
With a strong group of experienced players, the Dodgers are looking to do big things this season. Led by a solid group of seniors including P.J. Mulcahy, Matt Haughey, Sam Roselli, Greg Vorel, Brian Kraska, and Conrad Pierceall,  the boys contain a unique chemistry which they translate onto the court. "This season, the fact that we have people who have played varsity in years past and have experience, definitely gives us an advantage over past seasons", Mulcahy shared. The team still has a wide variety of ages including junior, Santi Quintero, sophomores, Andy Christos and Matty Mulcahy, and freshman, AJ Gupta, whom all contribute a great deal to the team, as well. The boys went up against some tough competition in their first couple of games, however, they seem to now be taking a turn in the right direction.
The Dodgers are just starting to make a statement with their huge win over Kinnelon this past Monday. With just 2.8 seconds to spare in the game, Roselli caught the ball just outside the 3-point line, threw a head fake, and got just enough room on his defender to throw up an almost perfect shot to clinch the 50-49 win against Kinnelon. "I think the win against kinnelon was a confidence booster for our team", said Roselli. Mulcahy tallied 14 points in the win, while his brother, Matty, added 9 and senior, Matt Haughey contributed 8. "This win was huge for us because besides the fact they were 7-1 I believe it was the game we needed to get our confidence back after a couple close losses and a slow start", Mulcahy explained, "We really had to fight to come back in that game".
The Dodgers hope to come out with the win against the Hanover Park this Monday, January 16th, in their home gym. With several more quality games ahead of them, the Dodgers have confidence in their ability to go out and compete against every team they play.
Madison Dodger Online wishes the Boys Basketball Team the best of luck with the rest of their season!
View Comments (1)