'Every 15 Minutes' Hits Students Hard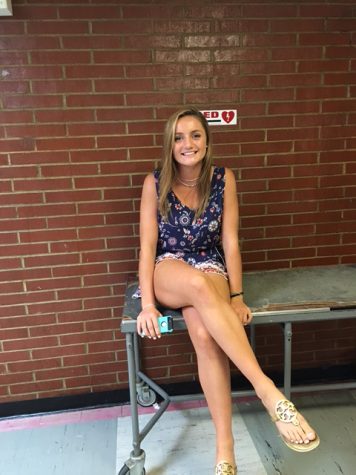 More stories from Catherine Crowley
On March 27th and 28th the Madison High School juniors and senior took part in a program against drinking and driving titled, "every 15 minutes". The name came from a statistic showing that every 15 minutes someone was killed due to a drunk driving related incident. Although the time was changed to every 53 minutes, the program's title remains the same and certainly makes an impact on anyone who goes through it.
The way the program worked was that 35 students (juniors and seniors) are chosen to be apart of the "walking dead", 8 of which are selected to act out a "crash scene", stimulating a real drinking and driving incident. The students apart of the walking dead are called out of class by a police officer followed by a priest reading their obituary that their parents wrote. The rest of the day these "walking dead" are not allowed to communicate whatsoever and all electronics are taken out of their possession.
Meanwhile, the 8 people in the crash scene are given their roles without any instruction as to what to do or say during the actual crash scene which makes the program even more real for them. Isobel Dagon, Grace Donato and myself, were all in the backseat of Matt Haughey's car with Max Vigotov in the front. In the other car, Mitra Sharif was the drunk driver with Max Dreitlein in the backseat and Dante Di Ionno in the front, whom was thrown through the windshield, dying instantly. Max Vigotov, screaming that he couldn't feel his legs, was rushed to the hospital where they told him he was paralyzed from the waist down. Matt was nearly unresponsive at the scene and was pronounced dead at the hospital. Following the crash, a court scene is taken place in which the "drunk driver" is sentenced to twenty years in prison and the parents of the deceased are given the option to make a statement.
The 35 students slept to a hotel that night, only able to communicate with each other. The next morning a mock funeral was held in which some parents and their kids read letters as if their child had died. The program was dedicated to the Streiter family who lost their only two kids in an accident involving a drunk driver so Mr. Streiter talked to the audience about his situation and the precautions that could have been met to avoid it.
Every single junior and senior at Madison was impacted by this program and many were even in tears while watching the crash scene and at the funeral. Senior Matt Adamo shared his thoughts as a spectator of the program, "Watching your friends in a dire situation really messes you up. We all know deep down that drinking and driving is bad but actually seeing someone you love in that position really makes an impact". On a personal note, the hardest part for myself was seeing Mitra, one of my close friends, handcuffed in an orange jumpsuit while being sentenced to twenty years in prison. Although this whole stimulation was not real, it felt as though everything was actually happening, which made the program so emotional. Senior Isobel Dagon who was "injured in the crash", explained, "Being apart of this production has truly changed me as a person. My experience throughout the course of the two days made me both emotionally drained, and inspired. I just hope that everyone who saw the Every 15 Minutes was moved by everything presented to them, and takes something out of it in order to keep everyone safe in making good decisions".
Every 15 Minutes benefits everyone who has the opportunity to be apart of it or just simply watch it. Drinking and driving, even though has become a lesser issue, is still present and this program does a perfect job in leaving an impression on these students to change the future and save lives.
Leave a Comment