The Life of a Student Athlete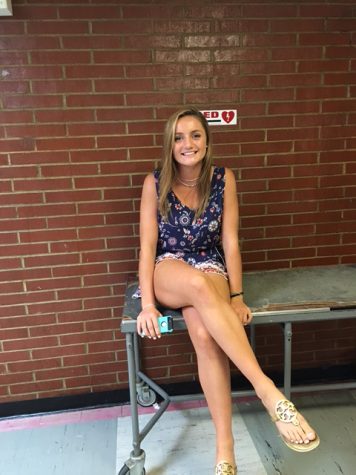 More stories from Catherine Crowley
Balancing schoolwork and athletics is not an easy task; however, most student athletes make it look pretty easy. Between the loads of homework each night and roughly two hours of practice, students have no choice but to learn time management. Despite the fact that these athletes are giving their all on the field or on the court, they still manage to succeed in the classroom alongside their peers. I got the opportunity to speak with a couple of student athletes that have been thriving in both their athletics and academics.
One student in particular stood out to me: Senior soccer star, Ali Waxgiser, said, "I academically strive better and get better grades during the soccer season rather than during my off season. I am more focused and plan my day accordingly around my soccer schedule to make sure I complete everything I needed to do in that particular day". Ali brought up a good point- that other student athletes may relate to- that a busy season can teach an individual to budget their time accordingly. Ali also brought up the fact that being a senior and playing a sport builds up a significant amount of stress. She said, "On top of the stress of being a senior, applying to colleges, and getting good grades in classes, you need to also fully commit yourself to the 10 players on the field beside you, your teammates on the bench, and your coaches who take time out of their day to benefit you as a player and individual". As a leader of the soccer team, Ali is a perfect model of a student athlete who exemplifies qualities of hard work, will power, and the ability to set an example for the younger players.
Senior football captain, Max Downing, discusses how sports certainly suck a lot of the time out of one's day. Max explained that, "With football in the fall, I hardly have any time after school, because I could be at the high school some days for 11 hours". This draws concern for athletes due to the fact that their sleep is a crucial part of staying alert on the field, and more importantly, in the classroom.
Now, how does one attempt to balance all of their work when they simply don't have enough time? Sophomore lacrosse and soccer player, Leah Rutland, explained her secret of being a successful student athlete.  "I use my study halls to try and get a lot of my work done so I don't have a whole lot once I get home from practice", Leah explained, "I also try to see teachers before school and during lunch since I don't have much time after school with practice and games". Taking advantage of free periods before or during school is something that all student athletes should be doing in order to make more time for themselves at home.
In my opinion, being a student athlete requires a lot of self-motivation as well as self-discipline. After a long day of school followed by a long game or practice, it is sometimes hard to get myself in the mindset to study and do homework efficiently. However, given the limited amount of time I have and the need to get good grades, I get rid of any distractions and focus solely on my schoolwork for the rest of the night.
Student athletes not only gain recognition for what they do and the time they put into their athletics, but also learn how to self-motivate and can apply these life lessons in everyday situations outside of sports. Balancing school and athletics is certainly impressive, especially when students such as ours are doing it so successfully.
Leave a Comment