Football Opener 2022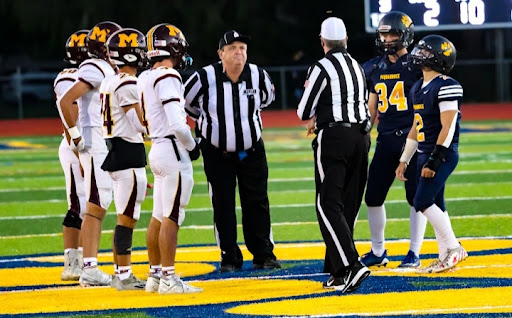 Football season is back! Under the leadership of senior captains: Anthony Contessa (RB-DB), Robert Ferris (SE-DB), Brayton Boyer (QB-LB), Aniello Vacchiano (OL-DL), and Jayson Candelario (RB-LB), they started the season out strong going 3-1.
The Dodgers started the season with a big 42-7 win over Verona. Junior Greg Randall contributed to half of the six touchdowns made by Madison. Senior Anthony Contessa contributed with two, and sophomore Chris Carfano scored his first-ever varsity touchdown. Senior Brayton Boyer kicked and made all six field goals that night.
The Dodgers continued their winning streak when they played rival Hanover Park. They had a huge 16-14 win during the Go Gold for Jake game. Boyer was responsible for every point scored. He kicked and made all three field goals, and he ran for one touchdown and kicked the extra point.
Unfortunately, the next week the Dodgers took a hard 14-3 loss to a very strong Mountain Lakes. The only points scored during this game came from a 38-yard field goal kicked by Boyer.
The Dodgers regained their winning streak when they beat Pequannock 28-7. Senior Robert Ferris scored one impressive touchdown – a one-handed pull-in at the back corner of the endzone. Senior Jayson Candelario contributed with three touchdowns. On the defensive side, Contessa had a huge fumble recovery.
The Dodgers look to extend their winning streak on October 1st when they host Mendham. This game will also be senior day for the Dodger football players.