Spike For The Cure 2019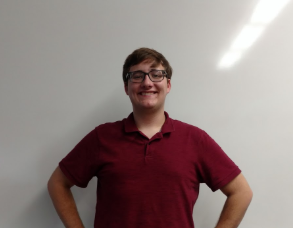 More stories from Miles Bird
Last Thursday evening a large amount of MHS Students gathered to have fun and support a good cause in the First Annual Spike for the Cure Volleyball Tournament. Expectations were surpassed on all fronts.
The tournament was organized by Peer Group Connections to benefit the Saint Baldrick's Foundation, which is a charity organization that raises funds to fight pediatric cancer. Associated with Fun Runs, and their head shaving events, this charity organization is particularly popular in the Madison community.
12 Teams of 6 or 7 people participated in the event, which far exceeded the expectations many students had for the event. These numbers combined with the amount of spectators and food sales, the PGC was proud to say that the event raised $660 for the charity organization.
Although the purpose of the event was obviously pediatric cancer awareness and fundraising, the tournament was also incredibly entertaining to players alike. MDO spoke with a few participants about their experience.
Alan Schiller, a player participant said that "playing volleyball has always been fun when it just a few of us, but getting on the floor with a full 12 people on the court, and a roaring crowd behind you, it is just simply exhilarating." The excitement that the players showed is a very good sign for future tournaments to come, and certainly contributed to the atmosphere of the event.
Another player, Luke Raymaker, said "after the game the only thing you want to do is just get back right back on the court." Every player's personal exhilaration to play in the tournament shines well for the future of the charity event, making it likely that not only will it have more participants in future years, but also the ability to fully surpass previous earnings for charity organizations.
A few players had been practicing on their own prior to the tournament, which goes to show how easily and quickly it had been embraced by MHS students. In fact, some continue to practice outside of school, fueling their passion to succeed and to turn the next year into a victory on all fronts. Passion is the driver of progress, and every student's passion to end Pediatric Cancer shined through the exhilarating spikes and teamwork displayed before the crowd.
Jack Beaman, a member of PGC as well as a player in the tournament, not only expressed his pure excitement for the event altogether, but also told MDO "We want to do it again next year and we probably are gonna sponsor a different charity. We think that every year we do this we will raise money for a different charity."
The spreading of good faith through philanthropy is an important part of not only the PGC but also other groups at MHS too, and is a key component to Madison High. By sponsoring different community charities, the volleyball tournament will surely turn into a sought after event and a mainstay here at MHS.
Most importantly, through fun activities like sports and games, students will be able to take their newly learned philanthropy into their adult lives like they would take a new concept learned in math. As all students read on their way into school every day: "The foundation of every state is the education of its youth". Education itself goes beyond learning math and science, but also kindness and generosity. As long as events like this volleyball tournament are held in MHS we can be assured that our fellow classmates are going into their adult lives prepared to be positive, generous, and kind citizens in their community, and the world itself will change for the better because of our simple actions today.
Leave a Comment