Help the Homeless Youth of Morristown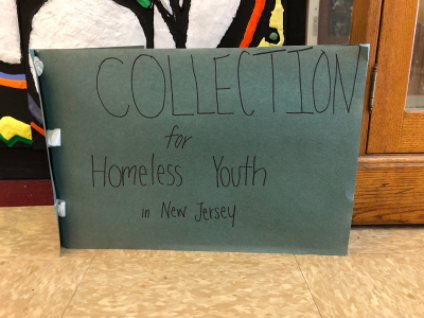 Key Club is holding a donation for a very noteworthy, the StreetSmart Outreach Program of Morristown. With their connection to the program, the club is trying to collect as many donations as possible for the main focus of this program, the homeless youth of Morristown and surrounding areas.
It's shocking how unaware the population of the school and the town about how many homeless youth between 13-21 there are in the towns so close to us. So many kids are kicked out of their homes, and left on the streets to fend for themselves. There is a wide population of shelter youth, and then simply homeless youth. The StreetSmart's mission is to help those who need it the most. This includes being available around the clock to help anyone that needs it. Volunteers will drop everything because of one phone call, and go help a teen who is walking the streets alone, is in the hospital, police station, or a shelter. They provide them with care, food, water, clothing, and a temporary place to stay. Over time, they work to place the kids in a safe and secure home or shelter, along with helping them earn the skills to carry a steady job. They do so much for the community, and are always ready with what these desperate kids need, along with just being a friendly smile to help them through a tough time. Counselors of the program are often bilingual, and will help anyone no matter who they are.
There is always something that can be done to help though, and with this organization already doing so much, the Madison High School Key Club decided it was time to help them. The club is asking for donations that will be available for whoever needs it. The members of the StreetSmart mission always need supplies for emergency bags for the teens, and any donation helps one more kid that really needs it. The list of possible donations is extremely extensive, and more information about the entire donation list and more information about the program can be found on their website (http://streetsmartoutreach.org/). Some of the most requested donations are small and nutritious snacks like granola bars, small cereal boxes, pop tarts, chips, water bottles, and much more. Clothing is also always needed, because these teens that are kicked out do not have time to grab any of their belongings. Clothing especially for the cold is appreciated, like jackets, sweatshirts, gloves, socks, and hand warmers.
Please consider donating, because even the smallest things make a huge difference to a kid who is recently left with nothing. Donations can be left in the labeled donation box in the front lobby of the school, or left in A2 with the Key Club Advisor, Mrs.Gabel.