Tale as Old as Time is New Again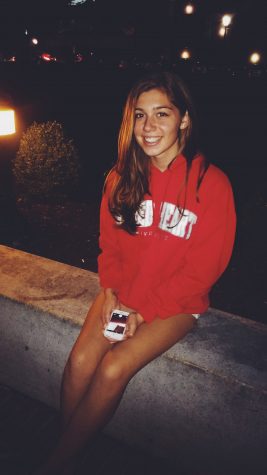 More stories from Marin Imhoff
After hearing that Disney was going to release a new and revamped version of Beauty and the Beast, fans were anxiously waiting for it to come to theaters. Disney released multiple trailers back in the winter showing the very talented Emma Watson playing Belle and Dan Stevens playing the Beast. Fans were extremely excited after seeing this trailer considering Beauty and the Beast hasn't taken the Disney spotlight since 1991. If you loved the original movie, you'll absolutely love the new one. You don't need to be worried about Disney changing the plot, or adding in unnecessary characters because the new Beauty and the Beast is almost exactly the same as the original. Disney did manage to create a few original songs for this movie, but of course the old ones still stand and are just as amazing.
Emma Watson did a spectacular job of playing the role of Belle as she has the sweet, yet courageous personality we find in the main character Belle. Emma Watson has been known for her role as Hermione in the Harry Potter movies which she was great in, but it was very refreshing to hear her sing. She's got a natural princess voice which is what makes are so appropriate for the role of Belle. Another amazing character in Beauty and the Beast is Gaston played by Luke Evans. Gaston is wildly obnoxious and very self centered and Luke Evans did a perfect job of portraying that. Him and his sidekick LeFou played by Josh Gad, are a hysterical duo and are almost the exact same as the original characters. If you don't believe me, listen to their songs from the original and new movie and you'll see the voices are almost identical. Overall, Disney did a great job selecting actors for this movie and you'll see it really reflects the original.
Beauty and the Beast is a lighthearted, yet tragic tale of a girl seeking much more than just a "provincial life" and appeals to all audiences. This movie will have adults and children laughing, crying, and singing along to all the amazing catchy songs. If you haven't seen Beauty and the Beast yet, I highly recommend you do. You will not be disappointed.  
Leave a Comment