13 Things No One Tells You About the College Application Process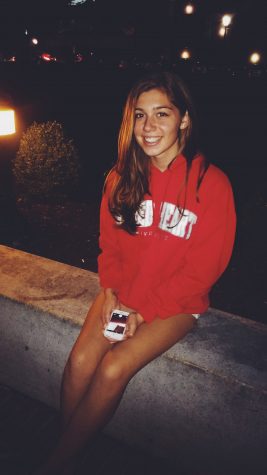 More stories from Marin Imhoff
For all you underclassman who are approaching your last year of high school, us seniors would like to wish you good luck. It's a very scary yet exciting part of your senior year which is why we're here to help. Obviously your guidance counselors will be your main resource when it comes to applying for college, but there may be a few things they forget to tell you. Here are 15 things no one ever tells you about the college application process.
The common app is long and boring. It's vital and very important, but you will be sitting at your computer for at least an hour filling out pointless information like "what is the address of your mother's college?" "What grade is your younger sibling in?" You're going to be wondering the the whole time why they'd ever need information like this, but unfortunately you just have to do it.

Some of your colleges will not be on the common app. No, this is not a glitch. When you type in your college's name and it doesn't come up, that just means you have to fill out a completely separate application on their own website and this can usually mean writing another essay.

650 words is not a lot. You may be dreading writing your "long" and "boring" college essay, but let me tell you now: you will use every single word. I remember writing my college essay and then looking at the word count and seeing 764. It took me nearly a week just to get it back down to 650 on the dot.

Some colleges will make you write supplementals. Supplementals are like mini college essays, but they only let you write around 200 words and they're usually really general questions and trust me, those are the hardest. Some colleges may have no supplementals while some may have five.

Applications are expensive. You'll be lucky to find a college application that's completely free (some are), but most range from $50-$70. Choose carefully which colleges you want to apply to so you're not spending hundreds of dollars on applications alone.

Go on college tours your summer going into senior year. You do not want to be scrambling last minute visiting all the colleges you get accepted to right before decision day. It's better to get those tours out of the way, apply to the ones you like, and then you can choose a school after you receive your decision.

Apply early action! I cannot stress this enough. There's absolutely nothing wrong with applying regular decision, but early action allows you to receive all your decisions early and that way you can know where you're going to college before the spring. Don't wait to apply regular decision for all your schools because it's stressful not knowing where you're going while all your friends have already committed. It's personal preference if you decide to apply EA or RD, but in my opinion it's better to get all of it out of the way so you're not stressed out your senior year.

Consider ALL your options. This is why applying early decision (binding) may not be the best for everyone. If money and financial aid is a big decision factor on where you go to college then wait until you hear back from all your colleges and weigh out your options. Some colleges may give you more financial aid or more scholarship money. You may get into an honors program at a school you never thought you'd get into. You may choose a school that you didn't expect to choose at the beginning of your senior year. So be patient and wait to hear back from all your schools.

Being waitlisted does not mean it's over. You are not rejected if you're waitlisted, it just simply means that they liked you, but didn't want to reject you. They'd like to offer you a position at their school when they have the room. Usually this means you'll have to make a deposit at another school and then wait to hear back from the waitlist (after May 1st). Deposits are expensive, but if your first choice school decides to admit you off the waitlist, this may be something you want to consider.

Colleges love when you reach out to them. Make personal connections with your admissions counselor! Go on tours, schedule interviews with them, and email them letting them know your true dedication and commitment to that school. This can sometimes increase a person's chance of getting accepted.

Strive for the reach schools. When applying to colleges, you must have a couple safety schools in case your first choices don't work out, but this doesn't mean you can't apply to some reach schools. I know people who have applied to schools way above their GPA and thought they had no chance of getting in, but were then pleasantly surprised. Colleges have a way of surprising people so don't be afraid to take that risk.

Things may not always go the way they're planned. You may not get into any college you like or you may suddenly change your mind last minute. There is absolutely nothing wrong with this, and it's perfectly normal for a stressed out senior. Consider taking a gap year or going to community college if you need a little extra time figuring out what you want to do. Sometimes this is better for people and allows them to go to their perfect school once they've figured everything out.

Lastly, try not to stress yourself out too much. Applying to college can be scary, but just keep reminding yourself that everyone is in the same boat. A ton of people don't get into their first choices and a ton of people end up feeling lost during the process, but in the end you'll go where you're meant to be. So with that in mind, enjoy your senior year and good luck!
View Comments (1)