Odell Beckham Trade
More stories from Gabriel Peralta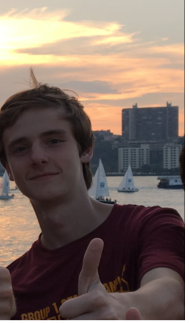 More stories from Stuart Schaenen
More stories from Christopher Penev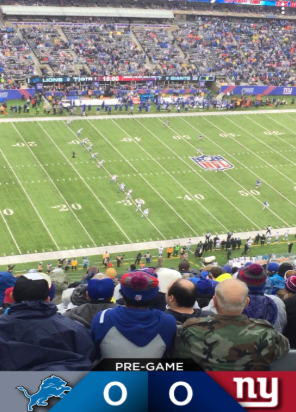 At this time of the year, many NFL players are being traded to different teams, including star players, such Odell Beckham Jr., who was recently traded from the New York Giants to the Cleveland Browns.
The Beckham trade is possibly the most surprising one, and could be considered the biggest trade of the year. Beckham, who used to be the New York Giants player, could be considered one of the most talented wide receivers to ever play the game. Consequently, this trade absolutely shocked fans. Furthermore, in the article Jerry Jones reacts to Odell Beckham, Jr. trade to Browns by Patrik Walker, Walker describes the trade as a "bombshell trade that rocked the NFL to its very corps, the New York Giants struck a deal that sent one of the best wide receivers in football to the Cleveland Browns in exchange for a first-round pick, a third-round pick, and safety Jabrill Peppers" (Walker).
Moreover, many people, including senior Jack Hanson, is surprised after seeing this trade take place. Hanson mentions that Odell being traded to the Cleveland Browns is a clear sign that the New York Giants are rebuilding its team. Hanson mentions that he does not believe that the New York Giants should have traded Beckham whatsoever. However, Hanson explains that, at least, the New York Giants were able to get more out of this trade than the Pittsburgh Steelers did, when the also traded their star wide receiver, Antonio Brown. Hanson continues his argument by stating how he believes that New York Giants "were mediocre this season, but [he] hope[s] that they use their first pick in the draft, on a quarterback, to take over for Eli Manning in a year." Hanson concludes by saying that since Beckham was traded, that means that the New York Giants need to draft well in order to make up for losing their star receiver. In addition, Jabrill Peppers is a solid safety, who will help make up for the loss of Landon Collins in free agency.
Not only that but senior Aidan Fetterly, also describes his opinions about this whole trade. Fetterly begins by stating that, "for Browns fans, I am sure it will be really exciting to have such a great young player join their team, and I think that the trio of Baker Mayfield, Jarvis Landry, and Odell Beckham will be absolutely awesome." However, in terms of the New York Giants, Fetterly also believes that this just signals their full commitment to a rebuild. Fetterly says that the New York Giants have got to draft a quarterback and start developing their young players because they have a generational talent in Saquon Barkley, the New York Giants' running back, and the team cannot waste that.
Leave a Comment