2019 International World Language Gala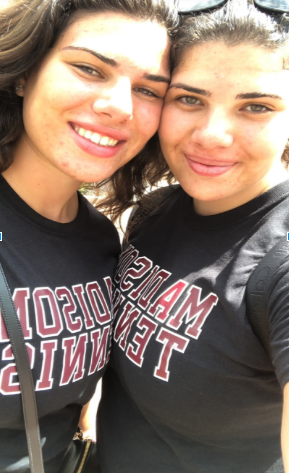 More stories from Alessandra Pagano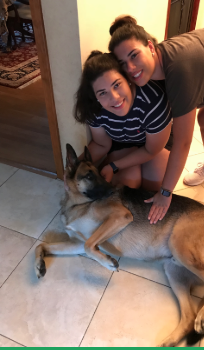 More stories from Isabella Pagano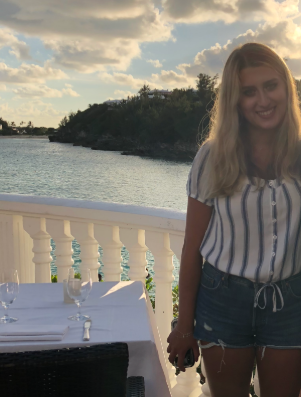 More stories from Lauren DiRienzo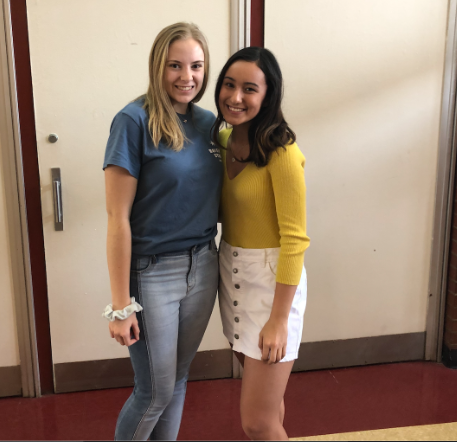 The 2019 MHS World Language Gala was a huge success. Hosted on February 28th, students and faculty set up a large presentation of food, table, and decorations to represent their world language. The Gala is set up into two parts, the dining portion, and the entertainment portion. During the dining portion, students and other attendees roam around the dining set up and enjoy the large variety of food offered by the four world languages here at MHS: Italian, French, Spanish, and Mandarin. Each year, world language students and faculty work hard to buy and prepare food that represents their language's culture. The hard work definitely paid off this year, and the gala was filled with delicious food and a ton of variety from all four cultures. Check out the video made by James Ottomanelli and Mariana Fernandez which shows the beautiful displays of each language and some of the performances.
The dining portion takes place for the first part of the gala and ends as the talent portion begins out of respect for the students performing. During the performances, MHS students show their talents by dancing, singing, playing an instrument, etc, in order to represent their language. The performances are always amazing, but this year the crowd was able to appreciate them much more.
This year, the Language Department did an amazing job in tweaking the Gala to make it run extra smoothly. The performances put on by MHS students were appreciated much more, and the audience was very respectful. The big difference was how the tables were set up. In previous years, the stage was at the very end of the cafeteria with rows of tables behind it. This year, the stage was pressed against the right wall across from the windows of the cafeteria rather than the back, and the tables were moved around the stage to encircle it so everyone could see the performances. This way of organizing the tables and stage was much more effective and made it easier for the audience to enjoy the performances.
In an interview with MDO, senior Alan Schiller stated "It was a lot harder not to feel bad about talking", because of the audience's proximity to the stage. Unlike previous years, there were no tables pushed to the back where it was hard to hear and see the performances. With the new table arrangement, everyone was able to see and hear the performances and appreciate them more, so there wasn't a lot of talking like there has been in previous years. MHS senior Beatriz Pereira and junior Emma Vorhees both agreed that this year's setup was the way to go. "Everyone was very respectful this year" Pereira stated, and Voorhees agreed that the talking was kept to a minimum, and the performances were the main focus of the audience.
Overall the Gala was a huge success, and we hope to see a great turn out next year!