Too Scary for Critics? — Explaining the Craft in Venom (SPOILER FREE)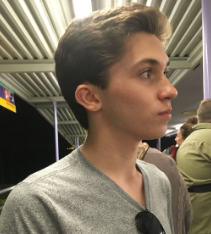 More stories from Michael Preston
The highly anticipated Venom came out in theaters earlier this month, and it terrorized the box office. Taking in a monsterous $461 million worldwide, Venom has proved it's worth not only to the producers, but to the audience as well. Despite the positive numbers, critics curl in fear of the movie, with Rotten Tomatoes giving the film a 30% critic review. So what makes Venom so terrifying? Is it the CGI? The plot? The character development? Well, it's the mix of all of those things. Venom was a little more than a few steps away from becoming the memorable Marvel movie fans asked for.
The CGI in Venom isn't anything special. Although the film spent over $100 million in production, Venom's awkward, glossy appearance pulls away from the experience and serves more as a distraction than another piece of the movie. One could argue that the strange CGI is inevitable, considering Venom's slimy texture and tall body. However, the movie could've taken a different route that makes Venom's skin more black and less glossy. With their budget, they should've had time to improve on the CGI significantly.
The whole dynamic relationship between Eddie Brock (Tom Hardy) and Venom is hilarious and works very well with the dark and humorous tone of the movie. Although this made the movie for some, the weak plot and lack of character development hindered my own viewing experience. The villain, billionaire Carlton Drake (Riz Ahmed), was lackluster, the choppy transitions felt off, and there was an abundance of scenes that didn't have a place in the movie.
Venom is entertaining, for sure, but what's really scary is it's lack of a solid plot. Tom Hardy proves to be a more than suitable Eddie, but the movie's combination of multiple cinematic downfalls makes Venom enjoyable, but mediocre at best.
Works Cited
Rotten Tomatoes, https://www.rottentomatoes.com/m/venom_2018/.
Tartaglione, Nancy. "'Venom' Licks $461M Global; 'Star Is Born' Strums Past $200M; 'Halloween' Takes $92M WW Bow – International Box Office." Deadline, https://deadline.com/2018/10/halloween-opening-venom-star-is-born-first-man-global-international-box-office-1202486700/.
"Venom (2018)." The Numbers, https://www.the-numbers.com/movie/Venom-(2018)#tab=summary.
Leave a Comment