Pro-Life and Pro-Choice; What do They Mean?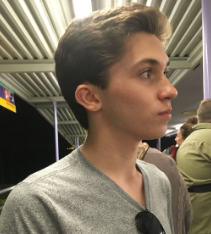 More stories from Michael Preston
One of the most heated arguments in American politics is the right to one's reproductive system.
One of the most heated arguments in American politics is the right for a living being to exist.
No, that wasn't a typo earlier. Those two sentences were typed on purpose; to show that nothing is ever just black and white. If you were to take away anything from this article, it would be that there are sometimes two very complex arguments to a sensitive issue such as abortion. As much as we want to hear things that we agree with, it's necessary to also take in the "other side of the coin" into consideration to fully grasp an issue. If you are new to the abortion argument, look at the two sides with unbiased eyes. If you have your own strong opinions on the situation, also look at the article unbiased. If anything, looking at the other side will strengthen your own understanding of your beliefs.
What does it mean to be pro-choice?
Pro Choice means that you are in support of abortion, or a "women's right to their own uterus". One of the most common arguments for pro-choice is that a fetus inside a woman, from conception to birth, is not a human life. A fetus can't survive on its own, and it's quite unrecognizable for about a month into a pregnancy. Although a fetus does gain many recognizable features as more time passes, people who support abortion claim that it's a basic human right to be able to control what happens inside a woman's body. There are also some very difficult situations that women live in that make abortion a much more ideal choice for them; a women could've been raped, or a second parental figure isn't present. Most women who have an abortion are not married.
What does it mean to be pro-life?
Pro Life means that you are against abortion, or the "act of killing a child". Being Pro Life, you believe that it is morally wrong to interfere with the life cycle of a fetus from conception to the birth itself. They also believe a fetus is a human life; the latter you get into the pregnancy, more physical feature akin to a child is visible, including eyes, fingers, legs, etc. There is also ample evidence claiming that a fetus can feel pain at twenty weeks into the pregnancy. Labeling a fetus as a human life trumps all arguments that a pro-choice person can make; "a female placed in a terrible situation, but a fetus is a human life and should be treated as so".
Abortion is one of the most sensitive topics facing our country, and the only thing that will make it worse is ignorance. The best thing to do is to learn as much about the situation as possible; not only to strengthen your beliefs, but to also understand the "other side of the coin".
Leave a Comment