24th Annual Screen Actor Guilds Awards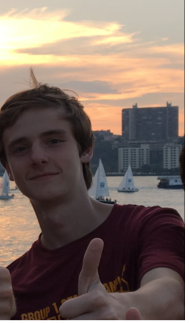 More stories from Stuart Schaenen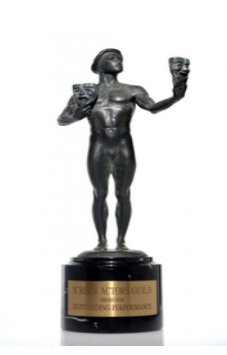 On Sunday January 21st, the 24th annual Screen Actors Guild Awards (SAG) were held at the Shrine Auditorium in Los Angeles California. The SAG Awards is an annual award show held to commemorate the best performances in film and television. The ceremony is televised and features some of the biggest stars and directors in Hollywood. Among the most prestigious award given were:
Outstanding Performance by a Male Actor in a Leading Role:

Gary Oldman, Darkest Hour

Outstanding Performance by a Female Actor in a Leading Role:

Frances McDormand, Three Billboards Outside Ebbing, Missouri

Outstanding Performance by a Cast in a Motion Picture:

Three Billboards Outside Ebbing, Missouri
A full list of the award winners can be seen at: http://ew.com/awards/2018/01/21/sag-awards-winners-2018-full-list/
The SAG awards are seen as less significant than the major awards ceremonies such as the Oscars, however the major winners of the SAG awards can foreshadow who will have success in the major ceremonies.
While the night was intended to present awards to the most decorated performances of the past year, the presenters and theme took on a different hot topic within Hollywood at the moment. This topic being the alleged charges of sexual harassment felt by countless actresses in Hollywood against men like Harvey Weinstein and others. As a result of this, the night featured exclusively female presenters and Kristen Bell as the host. Many acceptance speeches focused on support for victims of sexual harassment and speaking out against the corrupt nature of Hollywood. The SAG-AFTRA president Gabrielle Carteris commended those who had come out with sexual misconduct claims. The SAGS brought even more publicity to sexual harassment issue that is plaguing the Hollywood industry, and it will probably not the last awards show that emphasizes this topic.
Another component of the SAG awards is the Lifetime Achievement Award, which honors the entire career of an actor or actress. This year, the Lifetime Achievement Award was given to the famous actor Morgan Freeman. Freeman is 80 years old and has been in over 80 movies throughout his career, including some of the most revered movies such as Shawshank Redemption, Million Dollar Baby, and The Dark Knight Trilogy. Morgan Freeman reflected on his acting career during his speech and thanked all those who had helped him on his long journey. Morgan Freeman ended his the speech, by sticking with the atmosphere that was held for most of the night and called out the SAG trophy for being gender specific. When describing the trophy Freeman said, "It works from the back…from the front, its gender-specific."  
Leave a Comment