iPhone X: The Next Step in Mobile Evolution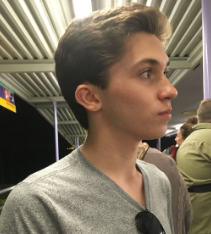 More stories from Michael Preston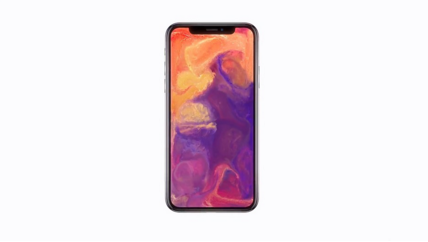 On September 12th, Apple announced its new set of phones scheduled to come out later this year; the iPhone 8, iPhone 8+ and, most unexpectedly, the iPhone X. The iPhone 8 seems just as impressive as the iPhone 7 and 6 were when they were unveiled, but the new iPhone X offers a next-level mobile experience.
To celebrate the iPhone's tenth anniversary, Apple announced the iPhone X in addition to the iPhone 8. During Tim Cook's big reveal earlier this month, Apple wasted no time going into details of the new phone, covering everything from its slick glass coating to its sharp and stunning camera.
The iPhone X will be the first of its kind not feature finger recognition, but rather facial recognition. The iPhone's core (the A11 Bionic) is incredibly powerful and can recognize, as Apple stated, "your face out of a million other faces." The camera is just as impressive, with the ability to zoom in ten times on the front of the X. The phone is completely wireless, relying on bluetooth headphones and charging. The device also has up to two hours more charge than its predecessor, the iPhone 7.
Despite being an all-around powerful machine, the iPhone X also sports improved augmented reality, full animated Animojis (emojis created with facial recognition) and a water and dust resistant exterior.
Reactions to the X were mixed, with both sides holding a plausible argument for why or why not the iPhone X is a good phone.
Curious about the opinions of the population of Madison High School, MDO went around the asking students what they thought of the new phone.
MDO: The iPhone X includes facial recognition and wireless charging. What do you think of the new technology implanted in the X?
GABE SULLIVAN: I think facial recognition is really cool, but I feel like they could do so much more rather than create Animojis.
JULA TULLY: The facial recognition is dangerous because of possible identity theft.
BRENDON SCHNACK: I think it's awesome.
MAGGIE WARNER: I think that the technology is cool, those are all good things.
MDO: With a pricetag of a thousand dollars, do you think the iPhone X is worth the investment?
TIM SIEVERS: I think it has a lot of cool technology, but unfortunately it's vastly overpriced.
BRANDON SCHNACK: Yes, I think it is worth the money just because of how the screen goes all the way up.
DEAN CHRISTAKIS: [More like] the iPhone X-pensive… it still isn't worth the cost… It's basically an iPhone 7 with more features.
JULA TULLY: No, it does the same thing as a regular iPhone but for much more money.
The reaction from the high school community seems to be negative.  Hopefully Apple will focus next on a more powerful phone for an more affordable price.
View Comments (2)