Biggest Stories and Surprises of the NFL Offseason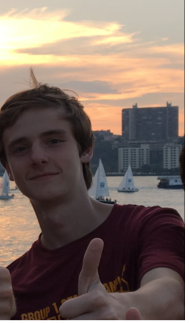 More stories from Stuart Schaenen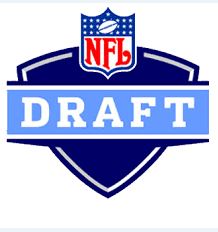 The NFL offseason is almost more hectic than the actual season. From the combine to all the trade negotiations between teams, the offseason can be very stressful and exciting for NFL fans and watchers.
The recently held NFL combine was filled with incredible famous college athletes putting on dazzling feats of athleticism. The NFL combine consists of several physical tests to assess players strength, speed, agility, and technique. Among these tests include the 40 yard dash, the bench press, the three cone drill, and various drills specified to players positions. NFL coaches and scouts from all different teams will come to watch and evaluate possible future recruits. The combine is a very anticipated and hyped up event for players and scouts, even though it is not always the best indicator of how good a play will really be on the field. This years combine class was packed with superstars trying to make their best first impressions in their NFL journeys. The combine featured players such as running back stars Christian Mccaffrey, Dalvin Cook, and Leonard Fournette and also quarterback Deshaun Watson fresh off his national championship win from Clemson.
However it was wide receiver John Ross from Washington University that stole the show at the combine after he set the record for the new fastest 40 yard dash. Ross managed to run a blazing 4.22 second 40 time (video below):
https://www.youtube.com/watch?v=UOGpY6HBohc
The previous fastest 40 time was held by Chris Johnson back in 2008 of 4.24 seconds. Despite the fame and increase in his draft rank, there was a negative that came out of Ross' 40 yard dash. This was the fact that he was not wearing Adidas cleats, because if he had, he would have received his very own island (valued at 1 million dollars). Adidas promised this bonus for anyone who could break the previous 40 yard dash record, so long as they wore Adidas cleats of course. Nonetheless, Ross is sure to get many sponsorship deals from Nike.
The combine is held over the course over several days, with each day a position group will perform. These positions are separated into DB (Defensive Backs), LB (Linebackers), DE (Defensive Ends), DL (Defensive Linemen), OL (Offensive Linemen), RB (Running Backs), WO (Wide Receivers), and QB (Quarterbacks). Hundreds of players performed during the combine week, while some players excelled others did not perform well.
Other players who put on good performances at the combine include:
Bucky Hodges, TE, Virginia Tech
Chris Godwin, WR, Penn State
Zay Jones, WR, East Carolina
Gareon Conley, CB, Ohio State
Jordan Willis, DE, Kansas State
Myles Garrett DE, Texas A&M
Jabrill Peppers LB/S Michigan
And player who do not meet expectations:
Reuben Foster, MLB, Alabama
Cooper Kupp, WR, Eastern Washington
Teez Tabor, CB, Florida
Charles Harris, DE, Missouri
As for news of already drafted players, the NFL free agency process is already underway. With famous players like Tony Romo and Adrian Peterson in free agency, many NFL fans are excited and nervous to see what their teams will do. ESPN has a long list of the dozens of signings that each team has made so far. Many teams are also re-signing former players who have had their contracts expire this year. The page of free agency pick-ups and re signings can be seen here:
http://www.espn.com/nfl/story/_/page/nflfreeagency17signings/2017-nfl-free-agency-signings-reaction-moves-deals
Loads of talent and potential will come from this 2017 draft and new players will be moved around in free agency. The NFL draft will begin on Thursday April 27th and end on Saturday April 29th. With everything that has already happened in the 2017 NFL offseason, the 2017-2018 NFL season is shaping up to be a very exciting one.
Leave a Comment