Madison Ice Hockey… For Girls!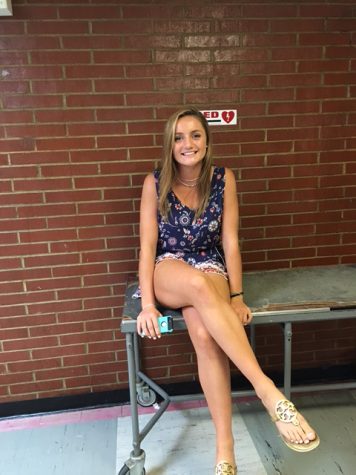 More stories from Catherine Crowley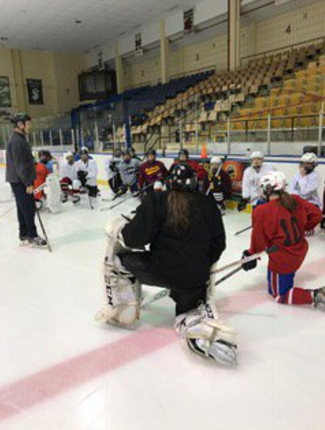 The ice hockey team here at Madison has always been successful with their constant flow of male athletes into and out of the program. Last year, the question of whether girls should be allowed to join the team was raised, and ultimately shut down. So the girls decided to make their own team. Spearheaded by senior Rachel Hall, the girls ice hockey team is ready to take on their first-ever season and they all have a positive outlook on what the next few weeks has in store.
If waking up on Monday mornings wasn't hard enough to begin with, try having a 5 am practice on top of it. Yes, the girls practice every Monday morning before they come to school. "We split up the rink for beginners and experienced players", senior Rachel Hall shared, "Most of the team is experienced and we have about seven new girls. The coaches do a great job teaching the beginners how to skate and play, while the experienced girls do a lot of drills and scrimmaging". After their 5 am practice, the girls shower and get ready for school where they carry out the rest of their day. 
Due to the small number of players from both Madison and Chatham, the two towns combined to make one team. "It is early in the season, so we haven't done a lot of team bonding activities yet but it is such a cool experience combining with another town", Rachel explained, "I can't wait to get to know everyone better, it's a great group of girls". 
There are some perks about playing on this team, one of which is having the opportunity to play at the Prudential Center. In fact, next Monday, December 12, the girls will be playing Kent Place there to kick off their season. The team has a total of eight games this season and are expecting some great outcomes!
A new program with lots of athletes, the Girls Ice Hockey team is an exciting addition to Dodger Athletics. Rachel Hall explained, "I am so excited to be able to finally learn the game and get out on the ice to play. The coaches are eager to get all of the beginners a chance to play during the games once we get all of the rules and plays down pat. I'm looking forward to a great season and I can't wait to see how far the talent on this team will go".
Madison Dodger Online wishes the girl's ice hockey team the best of luck during their season!
View Comments (4)