The Black Lives Matter Movement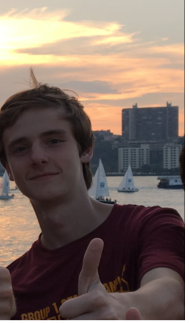 More stories from Stuart Schaenen
On September 20th, 2016 43 year old African American Keith Lamont Scott was fatally shot by a police officer. Scott was exiting his truck when the event unfolded. Police reportedly stopped him, and seeing he was in possession of a gun, ordered him to drop it. The officers were in search of a suspect with an outstanding warrant, and with Scott supposedly holding a gun, the police force viewed him as ¨an imminent danger¨. Officers stated that Keith Scott was not complying with their demands and that he subsequently was shot by one of the officers. This account has been told from the perspective of the police officers on site, but the Scott family, some of whom were present, claimed that he was in fact holding a book, not a gun. They said the book he had was holding was the Qu'ran; his mother said he loved that book and always read it. In addition, the Scott family has said Keith suffered from TBI (traumatic brain injury), received from a near-death motorcycle crash. This condition caused Keith to stutter his words and often not remember what he said. In the video recorded by Scott's wife, Rakeyia Scott, you can hear her trying to explain to the officers about his condition and that he doesn't have a gun and poses no threat to them. The daughter of Keith Scott, Lyric Scott, has spoken out on social media angrily saying that her father was shot because of his black ethnicity and that the officers planted evidence. However, it has been confirmed that Keith Scott did own a gun and it was found on site. It was also discovered that  he was also convicted of aggravated assault with a deadly weapon. In addition, the police officer that shot Keith Scott was also African-American, so it is hard to understand why people are viewing this as a matter of racial prejudice and not as another isolated incident of police brutality. Nonetheless, protesters and rioters have taken the streets of Charlotte, North Carolina in support of the Scott family.
While some protesters are speaking out in a nonviolent manner, there are others who are violently rioting, targeting both random white people and officers. Innocent white people were dragged and beaten by mobs in the streets. These riots have already resulted in the death of one man, and the injury of several other civilians and cops. Demonstrators in the streets were heard chanting the popular slogans:
¨Black lives matter¨ and ¨Hands up don't shoot¨;  while cursing at officers and blocking  intersections.  
Police officers armed with riot shields fired flash grenades into the crowds, and the rioters responded by hurling fireworks. It finally escalated to a point where officers shot tear gas to disperse the crowds. Many rioters still stayed in the streets and engaged in fights with police. North Carolina governor Pat Mccrory declared a state of emergency and decided to call in the National Guard for support, after the chief police officer requested aid. These ¨protests¨ have been total anarchy. Many are still calling them a peaceful marches against racial injustice, and that it is adding to the Black Lives Matter movement; but, it is evident that these protests are no longer peaceful and have escalated into something much worse. The riots have become a way for people to unload all their anger, and channel it into senseless violence and rampages. The incident of Keith Scott is a tragedy; he leaves behind a wife and seven kids. And there have been countless other cases of police brutality against African Americans across America in the past year alone. But riots like the one in Charlotte will not solve any problems and will only worsen these types of situations. America is now in desperate need for a solution to end police brutality and lessen the cases of racial segregation in a peaceful and sensible manner.
http://www.cnn.com/2016/09/22/us/keith-lamont-scott/
http://www.wnd.com/2016/09/the-real-agenda-behind-charlottes-peaceful-protests/
http://www.foxnews.com/us/2016/09/22/riots-over-police-shooting-engulf-charlotte-for-2nd-straight-night.html