First Glyphs Coffeehouse of School Year a Success!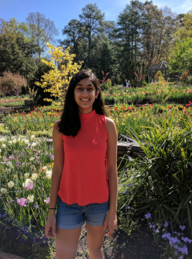 More stories from Meera Parikh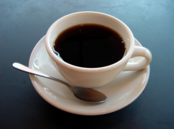 On Friday, October 6 in the MHS library courtyard, Glyphs kicked off the first of many coffeehouses for this school year. Performers from all grades shared amazing talent, while the audience listened, relaxed, and drank coffee, of course, under a starlit sky.
Heather Daly started off the night with a bang singing "Some Nights" by Fun and accompanying herself on the ukulele. Her act was difficult to follow, but Eden Winterland rose to the challenge, reciting an emotional poem she wrote about the Las Vegas shootings. Elizabeth Monkemeier sang two solos then joined Peri Munter and Grace Hughes in gracing the audience with beautiful harmonies. Sabrina Liu's voice also met the high standards set by the previous performers. More great poetry made a feature by Jane Taylor and Peri Munter. Finally, Rob Bazaral (singing) and Evan Sievers (guitar) finished off with an equally impressive performance.
After a short intermission of food and chatter, the coffeehouse resumed with an open mic. Jane, Peri, and Elizabeth all returned to the stage with another set of outstanding performances. Alison Nevias featured a song she wrote, Mitra Sharif performed a rap, and Hope Pratt, Peri, and Elizabeth harmonized an energetic cover of "Lollipop." Finally, former Glyphs editor-in-chief Andy Jung (MHS '17) closed off the night with a crowd-pleasing performance.
Peri Munter, editor of this year's Glyphs Literary Magazine reflected on the night, "It was a great way to start off the year by bringing the students together outside of the classroom!"
The next Glyphs Coffeehouse will be on Friday, November 3 at the Madison Community House, 25 Cook Avenue, from 7-9. The coffeehouse will be haunted house themed, so it's not one to miss! Admission is $5 and profits go towards the award-winning Glyphs Literary Magazine.
Leave a Comment