Girls Tennis Recap 2022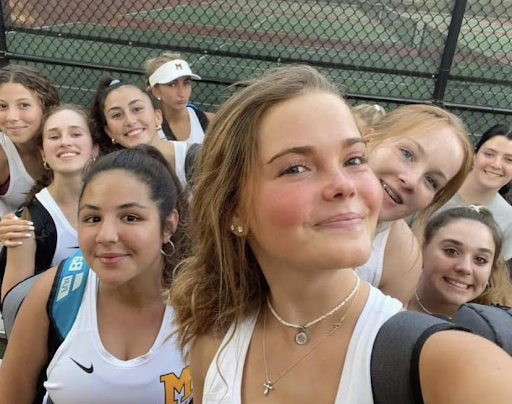 Madison Girls' Tennis has had a strong season and is now entering the home stretch! The varsity team has a record of 5-6-0 and the JV is 8-2-1!
The girls have had their highs and lows this season, but they are still doing what they love and enjoying each other's company as they go into the final week of their season. Various team dinners throughout the season were always fun and filled with laughter. 
The new addition to the team this year, Coach Carrera was a great leader for the girls, teaching them lots of new skills and keeping the team united. This past season the team has received a lot of press covering their performances in various tournaments. Throughout the fall, they also hosted fundraisers for their brand-new tennis booster club that was started this year. Some of the fundraisers included selling shirts for their loyal fans and their Krispy Kreme donut fundraiser, which made over $1000 in profits.
This year also brought many new members, all of whom were welcomed with open arms, especially by team captains Caroline Tracy and Marina Gobbi. These new members bring energy and promise for the program going forward.  
Senior Maeve Doherty was happy to say that "the team and I had a fun season and we are very grateful for everyone's dedication to the sport." The program will be sad to send off its six seniors, but wish them the best of luck going forward, whether or not they choose to further their tennis careers.