Cross Country Opener 2022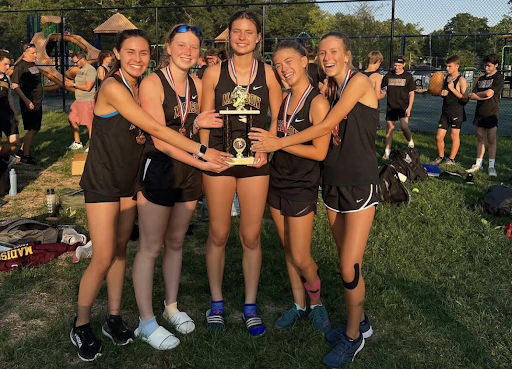 The Madison Cross Country team is off to a strong start with the boys at a record of 4-0 and the girls at 2-2. On the horizon, they have the Shore Coaches Invitational this Saturday, September 31, at Holmdel Park. The boys' varsity race is set to start at 10:20 am, and the girls' varsity at 11:15. 
The cross country Dodgers kicked off their season at the Lancer Invitational, where the varsity boys swept both first and second place with many other runners in the top 10. Junior Patrick Natale won the race with sophomore teammate Leo London coming in shortly behind. Sophomore Jake Nolan also won the JV boys race that Friday in Livingston. On the girls side, Clotilde Monville came in first for Madison, leading her team. Overall, the varsity girls were the runner-up, only a small margin from winning.
Coming back from an intensive week of training in Vermont during the preseason, the team seems extra close and headed for greatness. Post opener, it was easy to see the bond and support permeating throughout the entire team as they celebrated their successes. Seeing the team come together, and high-five, congratulate, and even carry each other revealed a true sense of camaraderie and harmony.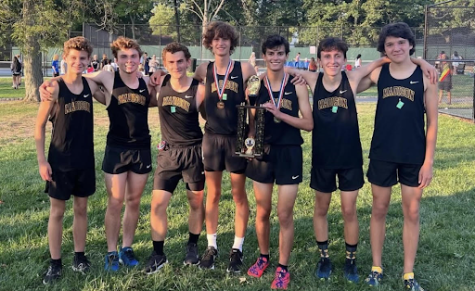 The varsity teams, comprised of Clotilde Monville, Liz Kulesa, Mallory Dineen, Macey Arnold, Ally Hodges, and Emily Jones for the girls, and Patrick Natale, Leo London, John Sutton, Henrick Hamilton, Jack Luckasavage, and John Davidson for the boys show promise for the rest of their season. The team's season continues, with their focus after the Shore Coaches Invitational on NJACs, with counties, sectionals, and groups to follow. There seem to be only auspicious results ahead for the team. To stay up to date with their schedule and results, you can follow the team through their season on Instagram and Twitter @mhsnjxctf. Best of luck to all the runners as their season continues.