Running Dodgers Dominate at Sectionals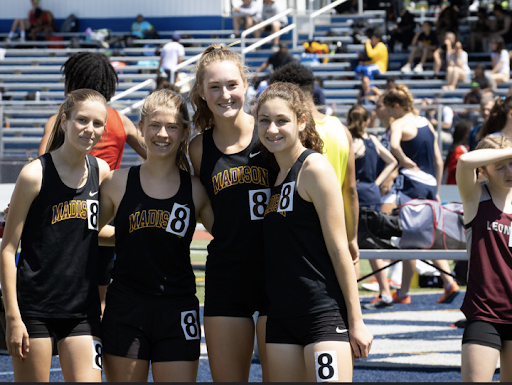 Over the weekend, the Dodgers dominated at North 2 Group 2 Sectionals at Randolph High School with the girls placing third overall and the boys placing 8th overall. Along with team achievements, there were 11 personal bests and 16 total qualifiers for the Group 2 State meet that will be  held June 10 and 11 at Franklin High School.
In terms of personal achievements on the girls side, sophomore Ella Tucker absolutely swept the field winning triple gold in the 100m, 200m, and 400m as well as anchoring the third place 4x400m team along with senior Kate Bria, senior Vivian Summerlin and sophomore Criseyda Turner. Summerlin also placed sixth in the 800m with a time of 2:31, securing her spot at the group meet. Freshman Leah Fass also had an outstanding performance placing fifth in the the 100m and in the 200m. On the field, senior Meredith Weiner took bronze in the javelin with a throw of 99-4.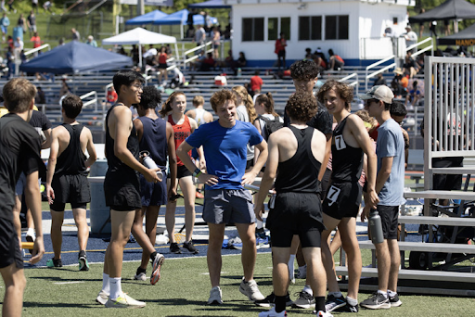 On the boys side, junior Micheal Keller placed 6th in the 200m qualifying for groups shortly after recovering from an injury. Senior Chris Kouh joined the group of those who qualified placing 4th in the 110m hurdles with a time of 16.39 despite his glasses flying off mid race. In the javelin field, senior Sterling Hart placed fifth with a throw of 127-1.
The girls 4x400m was not the only relay to impress the field as both the girls and boys 4x800m placed. The boys came in second with a team consisting of senior Adam Angelone, sophomore Mariano Lopez, junior Henrik Hamilton, and sophomore Jack Luckasavage. The girls placed third with a team of Summerlin, freshman Clotilde Monville, senior Rachel Bear, and sophomore Emily Jones.
The season continues for the Dodgers of track and field this weekend at Franklin High School and the following week at the Meet of Champions. Throughout this entire season, the team trained and competed hard allowing their hard work to show in their stellar performances. This marks the end of an era and a melancholy farewell to many integral seniors who will be greatly missed next year.