Controversary in Qatar as World Cup Kicks Off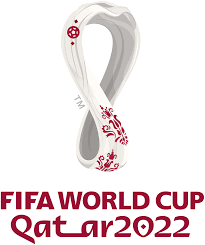 With it now being November, the 2022 Fifa World Cup, in Qatar is just around the corner. We are kicking off our converge with the controversy going on in Qatar. 

Many people believe Qatar is unfit to host the World Cup, the country heavily lacks in size. Qatar is about 4,468 mi² which is roughly the same size as Hawaii and Delaware, with a population of almost 3 million people. Qatar has never hosted a World Cup and may not be prepared for it's challenges. 

The World Cup is typically played in the summer but since Qatar is a desert nation and has an average high temperature of 106°F, it is likely that it may still be pretty hot while the World Cup is played. The team has also never qualified to play in the world cup, and this will mark their first appearance.

Nathan Gaurin

There has also been huge controversy surrounding Qatar's limitations on human rights, specifically homosexuality, and women's rights. For example, according to Forbes, "Qatar sees homosexuality as elicit behavior which could result in up to 3 years in prison." Beyond it's homophobic reputation, Qatar's treatment of the workers building their stadiums was also called into question.

Since Qatar is hosting a World Cup, they built seven new stadiums to host the sixty-four games for this event. They needed a lot of help so Qatar hired thousands of migrant workers to build these stadiums. It was reported by Forbes that "migrant workers were having their wages reduced and withheld with long working grueling hours." 

There was also a report by The Guardian that "over 6,000 migrant workers have died since Qatar was awarded the World Cup." Perhaps most shocking and almost unbelievable is how these migrants deaths are being recorded. These workers, perfectly capable of manual labor, are dying of what is being called "natural causes." It was stated that "based on the data obtained by the Guardian, 69% of deaths among Indian, Nepali and Bangladeshi workers are categorized as natural. Among Indians alone, the figure is 80%."

 The stadium project has been in operation for ten plus years, it was mentioned by the Guardian how "In 2019 it found that Qatar's intense summer heat is likely to be a significant factor in many worker deaths." This is not surprising since the average temperature is 106°F. It appears that these migrant workers are overworked, underpaid and received unfair treatment in preparation for the 2022 Fifa World Cup.

Despite all this controversy, the world will be watching. The World Cup kicks off on November 20th, will Qatar be ready?