Capitol Riots- One Year Later
On January 6th, 2021, during the electoral college certification, hundreds of Trump supporters and far-right ideologists stormed the Capitol building. The resulting chaos resulted in the complete lockdown of the Capitol, with Congresspeople, Senators, and Vice President Pence all sheltering in place. In the end, five people died and over 130 were injured, a majority of those injuries being Capitol and Metropolitan police officers. In the following months, a major law enforcement investigation was initiated to bring the perpetrators of the Capitol riots to justice and ensure that this type of event would never happen again.
A year has passed since the storming of the Capitol, and we have seen a profound effect on our nation's politics since. We have seen the arrest and conviction of hundreds of Capitol rioters. While the perpetrators physically present at the Capitol face charges, Congress and the Department of Justice are currently investigating members of the government and their roles in the attack. The House of Representatives established the Select Committee on the January 6th Attack in July 2021, which has seven democrat members and two republican members. The Committee is tasked with investigating the events that led up to the storming of the Capitol and interviewing those involved.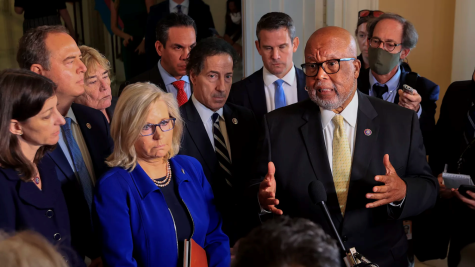 In an interview with ABC anchor George Stephonopoulos, January 6th Committee Chair Rep. Bennie Thompson (D-MS) said the following when asked who the Committee would be investigating for their connection to the riots: "it could be people in the executive branch. It could be people in the Department of Defense, some state characters, some nonprofits and some very wealthy individuals who wanted to try to finance this undermining of our democracy." Representative Thompson would go on to say, "what people saw on Jan. 6 with their own eyes was not just something created at one moment. It was clearly, what we believe based on information we've been able to gather, a coordinated activity on the part of a lot of people." The Committee has subpoenaed many major players in the Trump White House, such as Trump's Chief of Staff Mark Meadows, former advisor Steve Bannon, and former National Security Michael Flynn. 

Public reaction to the events on January 6th have been widespread and polarizing. The various reactions to the events have polarized politics and have further driven the divide between Republicans and Democrats.

Lee Borcherding & Celeste Arbelaez