Kanye West's Complicated Divorce: What Does it Mean for Mental Health?
On February 19, 2021, after seven months of deliberation, Kim Kardashian officially filed for divorce from Kanye West. In the ensuing months, despite initially showing support for the split, West made countless attempts to strike down the pending divorce, despite his now-separated wife already having entered into a new relationship with actor, and "Saturday Night Live" cast member, Pete Davidson. West's insistence on mending the bonds of his estranged marriage has caused a ripple effect in his own life and over the internet, with the Grammy Award-winning rapper cutting off friendships, and starting two separate social media campaigns to woo back his spouse and intimidate her new boyfriend. All of this has sparked intense dialogue from both West's supporters and detractors across the world. These reactions mostly center around his social media activity, Davidson's role, and perhaps most importantly, the underlying implications on mental health issues.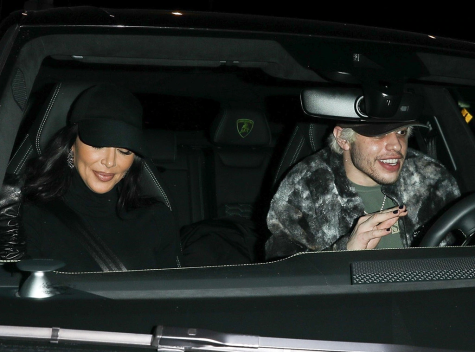 West and Kardashian first married following a two-year relationship and one-year engagement on May 24, 2014. In that time, they have had four children together, making the divorce even more complicated. Kardashian's decision to file for divorce was not a surprise. While on the campaign trail for his unsuccessful bid for president in 2020, West announced to supporters that he and his wife had almost gotten divorced in the past, as West initially wished to abort their first child. Later that month, he took to Twitter to state that he was in the process of seeking a divorce. This would go on to be the first in a long series of events throughout their divorce in which West would take to social media rather than attempting to settle issues privately. On February 19, 2021, Kardashian filed for divorce. Two months later, both cited irreconcilable differences in court, agreeing to joint custody of their children in the process. Despite this, over the ensuing months, West announced, and doubled down on, his motivation to remain married. It is worth noting that West entered into a relationship with actress Julia Fox in January 2022, though this ended after a month.
Kardashian, however, made the first move towards seeing other people. In November 2021, she entered into a relationship with Pete Davidson. Davidson himself had experienced tensions with West before this. After hosting an episode of SNL in 2018, West got up on stage and expressed support for then-president Donald Trump. The incident made national headlines, so much so that Davidson, during a Weekend Update segment on the next episode of SNL, spoke out against West's actions. While lightly focusing on the actual events of the prior week's episode, the underlying theme of Davidson's skit was about mental health. During the segment, he spoke openly about his own struggles with anxiety and depression, ultimately encouraging West to listen to his doctors and take his prescription medications as the former had done.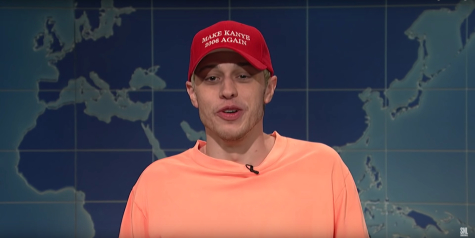 This was in reference to recent statements made by the rapper in which he stated that he had been off his medications for bipolar disorder, which he was diagnosed with some time prior to 2016. West confirmed that this was the case in a 2019 interview with David Letterman. Alongside this, West spoke about his history of addiction and suicidal thoughts, both of which were connected to his long-silent struggle with mental health.
For a while, things were fairly under wraps with this situation as West, despite expressing his wish to uphold his marriage, mainly attempted to resolve things privately. Over the last month, however, the situation has taken a bleak turn. On January 16, 2022, West released a single titled "Eazy" in which he rapped that he survived a 2002 car accident so that he could "beat Pete Davidson's [expletive]," setting the tone for numerous subliminal and direct threats Davidson's way, in what appears to be a last-ditch attempt at salvaging his marriage. In a series of now-deleted Twitter and Instagram posts, West has repeatedly singled Davidson out, opting to refer to him as "Skete" rather than by his legal name. Some of these posts include him ending a long term friendship with rapper and frequent collaborator Scott "Kid Cudi" Mescudi, leaked text messages with Kardashian's cousin who appeared to side with West, and more leaked text messages with his estranged wife, who was once again calling for the two to settle their dispute outside of the public eye. He, through his social media, has also repeatedly called for his family to be reunited. The rapper has not shied away from using his children, whom he and his wife share joint custody of, as a motivator to gain supporters on Twitter and Instagram. 
What all of this comes back to is mental health. According to Healthline, men are more likely to underreport mental health symptoms, and ultimately end their own lives due to what is viewed as a stigma around mental health as a result of toxic masculinity. Based on a 2016 National Center for Biotechnology Information containing data compiled between 1980 and 2015, men are twice as likely to commit suicide than women. While most of the conversation has surrounded anxiety and depression, this extends to other forms of mental illness, including bipolar disorder. Men are statistically less likely to receive treatment for said illnesses than women, making West's recent actions a small part of a much larger issue where men either do not seek help, or outright ignore medical recommendations on how to mitigate the effects of mental illness.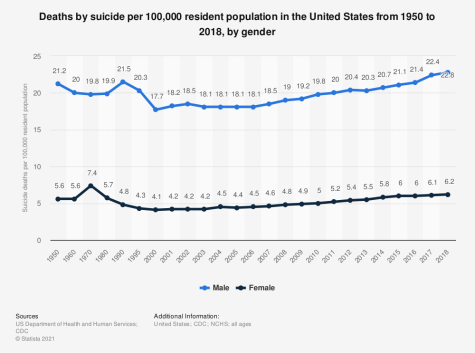 Doctors recommend that anyone struggling with mental health, including feelings of anxiety, depression, suicidal thoughts, etc., speak with a therapist or psychiatrist to get much-needed assistance. If anything good has come out of this outright disturbing situation, it is the renewed dialogue surrounding mental health. 

As for West and Kardashian's messy divorce, the story is almost certain to complicate itself further over the coming weeks. In the days this article was being composed, West added and deleted at least five Instagram posts about Kardashian, Davidson, and even Saturday Night Live creator and producer Lorne Michaels on February 17, 2022, alone. It is worth remembering that everything going on between West and those around him exists within the personal lives of many different people. While it is unfortunate that the situation has been made into such a public spectacle, continued interest in the personal lives of distant celebrities can lead to other mental health concerns among third parties who can never truly understand what is going on. It remains to be seen whether the West-Kardashian divorce will amount to much other than the brutally complicated mess that it has been, but I implore readers to focus on their own personal health instead.

Gianna Izzo