Wildfires Continue to Devastate California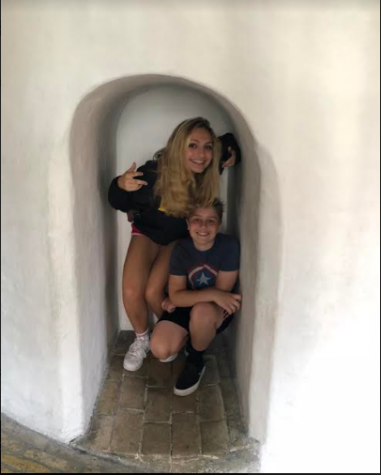 More stories from Clara Smith
With the death toll jumping to 80 and the number of people missing approaching 1,202 (Winsor), California is experiencing their most devastating wildfire yet.
The Camp Fire, the most deadly of the recent fires, ignited November 8th in Pulga, a small town in Butte County. The fire quickly spread to Paradise and within hours, the town destroyed. Visitors have compared it to an apocalypse, with nothing but rubble and burnt property for miles. It burned 149,000 acres and destroyed 13,000 buildings and structures.
A fire that ignited the same day as the Camp Fire was the Woolsey Fire, initiating in Simi Valley in Ventura County and spreading to Los Angeles, and Malibu and Calabasas. The fire spread 96,949 acres, destroyed 1,130 structures, and killed three people. The Woolsey Fire affected the homes of several celebrities, Lady Gaga, Miley Cyrus, Liam Hemsworth, the Kardashians, the entire set of Westwood, even the Bachelor Mansion (Greco). As of November 20th, the Woolsey Fire is up to 96% contained, and by November 22nd, (Vera).
Luckily, next week will contain 4 to 6 inches of rain that will suppress the fire and lessen the damage (Yan). However due to the fires, there is little to no vegetation left to soak up the rain, which puts the area at risk of mudslides, which will bring the debris of the Camp Fire's rubble. This will be especially dangerous for firefighters trying to repair the damage caused. In fact, as of November 20th, the state warned California of potential flash floods (Vera).
In addition to devastating flames, the fires have posed another threat to the citizens of California – smoke from the fire. The fumes are so dangerous that it forced public schools, along with public transportation, to shut down. The air quality has become so poor in San Francisco, Sacramento, and Stockton that they are the three most air polluted cities in the world, surpassing India and China.
Overall, these fires have devastated to the state of California. Several lives perished, and hundreds are missing. Properties, and even full cities, are left in ruins. However, firefighters are hard at word to suppress the flames. However, the rain predicted to fall next week that will finally defeat them, hopefully providing refuge to the families struck by this horrible tragedy.
Works Cited
Grecco, Alanna. Here Are the Celebrity Homes Affected by the Massive California Wildfires. Cosmopolitan, 12 Nov. 2018. Accessed 19 Nov. 2018.
Winsor, Morgan. Relentless California wildfires leave 80 dead, almost 1,000 missing. ABC News, 19 Nov. 2018. Accessed 19 Nov. 2018.
Yan, Holly. Rain will bring much-needed relief to California fires, but also new dangers. CNN, 19 Nov. 2018. Accessed 19 Nov. 2018.
View Comments (3)