Should the School Year Always Start off With Half Days?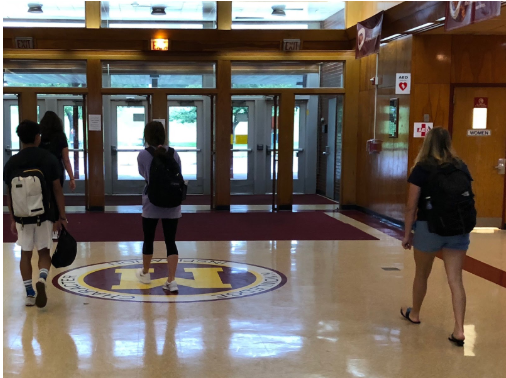 The 2019 MHS school year started with a bang when two of the four days in the first week were called as half days because of the searing heat and humidity. The first couple days of school are difficult for everyone. Being thrusted back into the intense academic environment with added sport and club commitments after a long relaxing summer break is a nightmare to students and teachers. The transition, although challenging, was much easier when class periods were shortened and students were let out at noon to enjoy the rest of the day to themselves.
Would the half day trend be beneficial to students after every long break? Madison Dodger online (MDO) asked 20 students and 3 teachers what they thought about a couple half days during a big transition period. Freshman Grace DiRienzo says that "The half days really helped me adjust to being in school again. Sometimes it's hard to stay focused in class when I just had three months off. The half days really helped me get back into the groove of school again." All of the students asked all have similar opinions to DiRienzo, so MDO also asked if students thought that there should be half days after every break. Senior Alessandra Pagano says "We should definitely have half days or delayed openings after long school vacations like Christmas or Spring break. Going back to the demanding school schedule is to hard after a few weeks of relaxing at home." Once again all the students interviewed agree with Pagano, that school breaks should be followed by a modified schedule to make the transition a little easier.
Although the first week of school was relaxing, classes and activities are back on schedule. With the demanding school year ahead students still have so much to look forward to like football games and of course Thanksgiving break. Who knows, maybe the first day back could follow a modified schedule.