New English Teacher, Ms. Cleary, joins the MHS Community Again.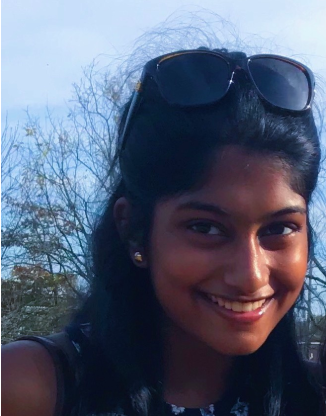 More stories from Swarna Gowtham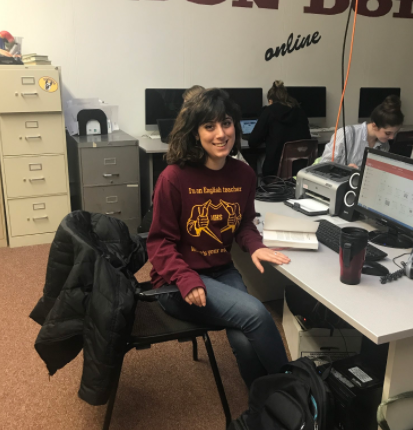 New Year, New Beginnings right? It certainly is a new beginning for Ms. Cleary who has  replaced Ms. Bergen as an English teacher and Journalism advisor here at Madison High School. However it should be noted that this isn't the first time she has walked through these maroon and gold decked halls, Ms. Cleary was a member of the graduating Class of 2011 at Madison High School. Fascinated by her history at this school and by what she will bring to the table as a teacher, we sat down to speak with our new advisor on her experience and how she is adjusting back in Dodger Country.  
MDO: How do you think Madison has changed since you were a student here?
MC: The block scheduling is definitely different and has been quite an adjustment for me. However I feel that the block scheduling treats students here more like college kids (because the system is similar to a college scheduling system).
MDO: Ms. Bergen, as we know, was a very beloved teacher here at Madison and many of the students enjoyed the way she taught English. Do you think you are going to follow her ideals for teaching or do you think you are going to put your own twist into teaching English?
MC: I had the incredible opportunity to sit in Ms. Bergen's class as a student and much of what I have learned of English literature and the profession has come from her teaching. However, I do intend to bring my own craft, passions, and perspective into my classes as I continue to growth into my own as a teacher.
MDO: What are some things that you find enjoyable teaching in the same school you went to?
MC: It's been enjoyable working with teachers who were once my mentors. Since I grew up in Madison, it's also nice see familiar faces in the school and community. It's made the transition back more comfortable.
MDO: What would you like your students to know about you?
MC: I would like them to know that I am very dedicated to making this as smooth a transition as possible. Also, I am passionate English literature and language and I'm excited to share this with my students. It is an honor to be here.
MDO: What do you hope to accomplish when you teach the students here at Madison?
MC: I would like to students to focus less on their grades and more on grappling, questioning, and understanding the material. Of course the "final product" achievement is important, but I don't want my students to measure themselves solely in terms of the letter grade.
We wish Ms. Cleary an amazing journey as a teacher at Madison!
Leave a Comment