The Gift of Art: Melody Ding's Girl Scout Gold Award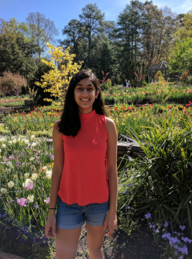 More stories from Meera Parikh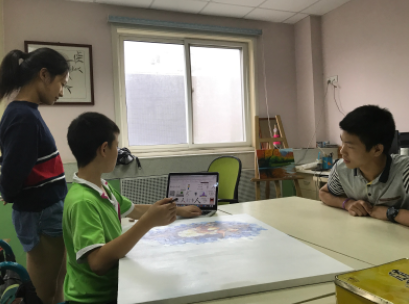 Melody Ding, like many other girls, sold cookies, earned new badges, and donned a green sash during her elementary school Girl Scout meetings. However, she is one of the few high schoolers who has continued her scouting to her Gold Award. This is the highest level of Girl Scouts and entails an enormous amount of planning, research, and time, which is why only about 5% of Girl Scouts ever complete their award. Through her project, Melody has not only helped out a community in China, but she has also shared with them something she loves: art. MDO was honored to have the opportunity to interview Melody (MD) about her experience executing her project.
MDO: How long have you been doing Girl Scouts?
MD: I started Girl Scouts as a "Brownie" in second grade because everyone was doing it. A lot of people quit by middle school, but I stayed in GS because we always had unique experiences, like beach camping.
MDO: What are the requirements for your Gold Award? How far along are you in completing it?
MD: There are a lot of requirements. We need to create a sustainable project that solves a community issue, from a local to a global level. First, we have to find an advisor who is a professional in the field that relates to our project. Then, after pages of paperwork and an interview, our project is approved and we have to keep a project log. There is an 80 hour minimum for completing the project. After completion, we have to spread the word about our projects, whether by creating our website, giving presentations, or anything else. Finally, we have to fill out even more paperwork for the final report and mail it to the GS office. The hardest part is honestly all the paperwork. I'm still in the final paperwork stage.
MDO: Can you give a brief summary of your project?
MD: My project tackled difficulties in the lives of orphaned and disabled children at an orphanage in Zhengzhou, China by increasing their access to the arts. These children have less access to the arts than children in typical families. On the other hand, many students are very skilled in various arts. However, there is little volunteer culture in China, so there is a large divide between those who can learn the arts and those who cannot. The arts are very important because they offer expression and an emotional outlet. Thus, I hoped to close the divide in access to the arts by encouraging students to teach their skills at the orphanage.
Via social networking, I created a volunteer group in China that'd regularly volunteer at the orphanage. Then I visited China to meet my club members and to volunteer at the orphanage. While there, I taught art all day. A few of the orphans (who have since been adopted!) and I actually worked together to create a large inspirational painting that will hang in the orphanage. It was special sort of teamwork.
MDO: How do you hope your legacy will be carried on through your project?
MD: I designated Chinese students to maintain the club. I found a student in China who will run and lead the club beyond my involvement. She is a senior, so we plan to spread this club to college next year.
I also created a website that will encourage people to help and provide support for each other. I'm still doing final touches. Once it's done, I plan to cultivate this website far into the future.
MDO: What was your inspiration for your project?
MD: I started working with this orphanage in 2012. All of the children have struggled through handicaps and abandonment. I believe that the arts can greatly improve their lives. For me, art has always offered a cathartic experience that's helped to to overcome any challenges. The children at the orphanage deserve to have their own means of expression.
Plus, I used to volunteer at a special needs dance class (I also love to dance). In the class, sometimes the girls would come in gloomy, often worried about home situations. On these days, we would dance our hearts out and it'd be a blast. Through this class, I was able to see how the arts provide a universal means of relief.
Melody's project should inspire everyone to share something they love with others, whether it be art, sports, music, theater, or anything else that makes you happy. MDO wishes Melody the best of luck in completing the final stages of her project and congratulates her for all that she has accomplished!
Leave a Comment