The Scariest Word to Any Senior: College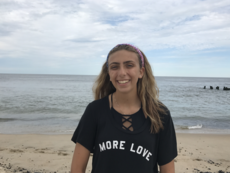 More stories from Loryn Camp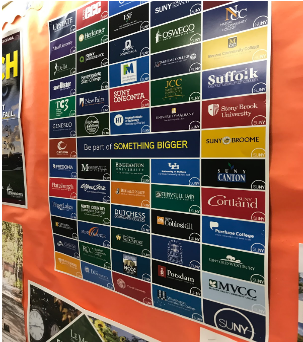 It's that time of the year again, when the seniors feel the pressures of their rigorous high school courses with piles of homework each night, their final chances at sports or extracurricular activities, evolving social lives, and of course the scariest of them all, college. This is what high school has been about, and it's the final big fight the seniors have to put up with until Senior Spring rolls around. It's a universal truth that life after high school is scary for anyone. Our entire lives so far have been the school our parents and guardians have sent us to, with teachers basically running our lives. But deciding what to do after high school, whether it's college, or a gap year, or just getting a steady job, that's all our decision. So now, it's that time of the year again where the majority of seniors are trying to keep their heads above water, and make it to the finish line.
The question that a lot of students have is what is the right timeline for getting everything done? Madison Dodger Online got to talk with some students from different grades, and get an idea where everyone is in their college process, and how they actually feel about it. It became painfully clear through these interviews that the stress and pressure of college extends its way through all of the grades. Underclassman Kylie Davidson (junior) and Megan Tierney (sophomore) both said that the biggest pressures that they feel right now are really just getting into a good college, and making sure that they choose the right one. They didn't seem to have a specific plan to make sure that it happened, but the fact that they already don't want to feel the pressures of the college process anymore, and they have 1-2 years until they reach that point, is not very uplifting. They have basic lists of schools they think are interesting, but they made it clear they don't like to think about it more than they need to, because it's just too stressful for them to balance with their daily lives. MDO also wanted to know what made them to most nervous about it as a whole. Tierney stated that she is "most nervous about writing the essays… getting rejected and choosing." Davidson also expressed the same fear, that she could get waitlisted, rejected, or choose the wrong place to attend. The stress that the underclassman begins to swell and continuously build until fall of senior year, where it can be  said to reach a bursting point.
Seniors feel the most of it though, because deadlines are always closer than anyone wants them to be. College meetings with counselors, final standardized testing, Common App Essay, it all really fills in the schedule, and it's very clear that none of us are one-hundred percent sure know what we're doing. MDO talked with Seniors Nicole Duffy, Julia Chinni, and   CJ Tapp about what they think about the college process. With the underclassman, they were only thinking about getting in, but these seniors seemed to be more worried about what the college they chose is going to do for them. Will they make friends? Will it feel like home? Did they make the right choice? Duffy and Chinni both expressed their fear of deciding on the wrong school, and regretting their decision. Deciding a school comes with a lot of different criteria, and the money aspect of it can be one of the more intimidating parts. In 2017, the average debt of a college student is around $37,000, and it can follow anyone for a majority of their adulthood. That's why adding in applications for scholarships is just another thing to check of the to-do list. Tapp also comments on how he worries about the workload that comes with college, as probably a lot of almost freshman do.
But don't fear, the outlook isn't entirely bad! It's pretty clear that seniors let the stress and worry of apply to college make them forget how cool of a thing they are doing. Deciding to get a higher education at a school that was hand picked, and finally starting real life! When MDO asked the seniors what they were most excited to get out of the process, it was seeing all of their hard work pay off. Whether that comes in an acceptance letter or a degree from the school, they represent the whole lot of seniors who simply want to be proud of themselves and their work. And no matter what happens, which could be getting into your dream school or not, deciding not to go to college, or simply not what you had first planned, it's just good to know that everything is going to work out, and the stress will all be worth it in the end.
https://www.debt.org/students/
View Comments (1)