Fall Spirit Week 2017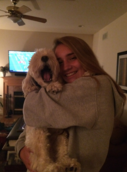 More stories from Natalie Azzolini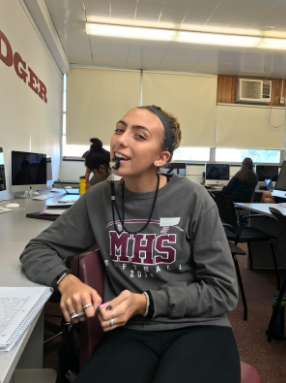 Last week was Madison High School's first spirit week of the year and it yielded some surprising results with a clear lack of participation in the senior class. The juniors beat the seniors as the most spirited, winning the ice cream prize. To determine the cause of the lack of participation MDO interviewed two seniors, Loryn Camp (LC) and Peri Munter (PM), about their views on this past spirit week and school spirit in general.
MDO: How many days did you participate in during this year's spirit week?
LC: 5.
PM: 1, the blackout.
MDO: Why did you choose/choose not to dress up?
LC: Shows school unity and it makes you feel more involved in the school and it's just fun.
PM: I'm dressing up tomorrow because black out is really easy for me, I didn't dress up the other days because it wasn't convenient and it isn't a priority for me.
MDO: How do you feel about the fact that as seniors your class is last?
LC: It's very disappointing especially when they're easy it just shows that you don't really care about school unity, I get not doing the harder ones but it's possible for everyone to put in minimal effort at least.
PM: I honestly don't care and I don't think it matters and it's really irrelevant, it doesn't motivate me to work harder or be more successful and I think that's true for most of the student body.
MDO: Why do you like of dislike spirit week?
LC: I like it because it's mostly fun and not deciding real clothes i need to wear and I like feeling the school spirit, even though it's lacking, I feel it.
PM: I've got really mixed feelings on it. I like it because i think it's fun for the people who participate but I think it's contradictory because it can show unity but it can also make people that don't have the ability to participate feel isolated. Some things are more of a point of privilege than convenience. Some people might not have the time or energy or resources. From my perspective it doesn't help anyone do better at school, it doesn't make you more successful, while it could make you more successful in making friends why do we need a spirit week to be friends with each other and show unity.
MDO: What would you do next year if anything to change spirit week
LC: I think they should stick with the very basic spirit days, like pajama day and stick with the things they usually do since I do get it that some people don't have the time to put stuff together. But if you stick with the easier ones it will be more low key but there will be better participation.
PM: Honestly I don't think I would be any more enthusiastic about it next year if it's changed or not because i've never felt passionate about participating in it before
Next year I would challenge the school to embody the spirit of unity year round instead of on a designated week.
MDO: Do you think having school spirit is important?
LC: I do because i think it it adds, not even just this school but college and other schools, but not just bringing the school closer it engages the community. I think that when you look at the football games I think that you see the unity and I think it's just fun because it just affects social life not classes or anything. I think it's just something fun.
PM: I think that it depends on the individual. For me school spirit is not a defining factor for me in my high school years since i am very involved in a variety of other activities and school spirit isn't my top priority.
Overall the clubs I'm a part of are pretty critical of over-zealous and unquestioning spirit and the clubs i'm a part of are also more about one's own spirit rather than enthusiasm for the spirit of a body, like the mob spirit.
Clearly there are some mixed feelings over spirit week. However, we can definitely hope to improve spirit week next week by bringing back the simple, but fun themes everyone looks forward to like pajama day and america day. It is important that we make spirit week themes accessible for everyone, as Peri mentioned, so that no one has a reason to not be involved. Spirit week helps to create unity in the school and helps freshman to feel more apart of the community. I remember my freshman year, dressing up with the rest of the school helped to make Madison High School feel more like my school, rather than a place that I was still a stranger too. Spirit week is an important part of the year and necessary changes should be made to improve participation next year.
Leave a Comment