Flames Engulf I-85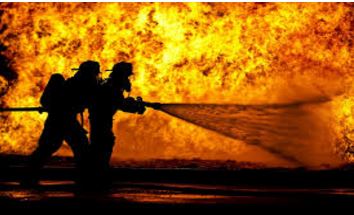 Last Thursday night at 6:30 p.m. a fire broke out on the I-85 Highway in Atlanta. The fire reportedly began in a state-owned storage lot beneath the facility. There were three suspects of starting the fire, Basil Eleby, Sophia Burner, and Barry Thomas. However, Sophia Burner and Barry Thomas happened to be homeless and staying under the bridge and state they were witnesses to the event. Nonetheless, those two are still being charged with criminal trespassing. Thomas said he assumed Eleby had come under the bridge to do smoke crack and believed that he was crazy. Then he saw Eleby put a chair on top of a shopping cart and set it on fire. Eleby tells his own story and refuses to plead guilty, recounting that he discussed smoking crack cocaine with Bruner and Thomas but decided to leave to do it by himself before the fire began. As of now, Eleby is still the main suspect in the fire and now faces a possible jail sentence and insurmountable fine charges for arson and first-degree criminal damage to property.
Firefighters came on the scene minutes after the call was made, and faced a 40 plus wall of fire and smoke. In addition, two fire trucks came with more than 3,000 gallons of water and foam mixture to battle the fire. During the struggle to contain the flames, concrete began falling from under the bridge and the firefighters stepped back. Sergeant Stafford of the Atlanta Fire Rescue Department stated that the concrete was coming down in 200 to 300 pound pieces. At around 7 a 100 foot section of the highway collapsed. Miraculously during the whole incident no injuries were reported, even on a highway where more than 220,000 cars drive each day. This protection of civilian safety can be majorly attributed to the good job law enforcement did at halting and redirecting traffic. After the large collapse of the highway the firefighters continued to put out the fire until it was completely contained.
The recovery process for this collapse will most likely take several months according to officials. The I-85 is one of the major highways in the southeast and in the city of Atlanta. The highway is used by millions of people every week. Federal transportation officials have already given 10 million dollars for emergency repairs for the collapsed section of the I-85. Other sections to the North and South of the highway are damaged and there is no telling how much money repairs could take. As for right now, the Georgia Department of Transportation is trying to repair the I-85 Highway as fast as they can and get things back to normal.
http://www.cnn.com/2017/03/31/us/no-deaths-atlanta-interstate-fire/index.html
https://www.usatoday.com/story/news/nation-now/2017/03/31/what-we-know–85-collapse-atlanta-and-how-detour-around-damages/99862628/