Premier League 2016-2017 Season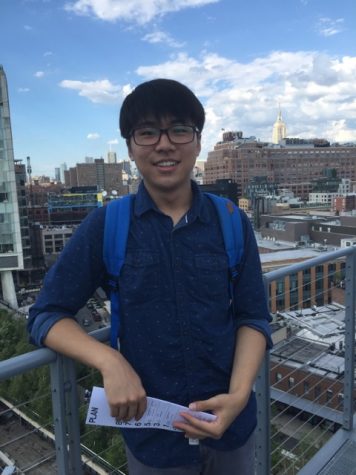 More stories from Andy Jung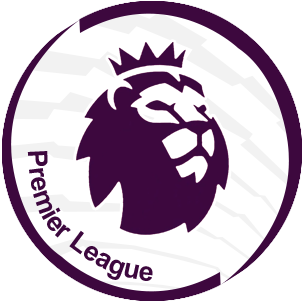 In the past decade, the popularity of the English Premier League has increased drastically, as more and more American athletes have signed for prestigious European soccer clubs.
2016/2017 marks the 25th season of the Premier League and the competition has been off to a fierce start. The English top division is considered the most competitive soccer league in the world, as many lower-tier teams are able to beat stronger opposition. Last season, Leicester City shocked the world as they won the league in only their 2nd year in the top division. The unpredictability of the matchups is what makes the Premier League so great and thrilling to watch.

The following matchday results will be updated every round with occasional breaks during international soccer.
Matchday 1 (08/13 – 08/15)
| | | |
| --- | --- | --- |
| Hull City | 2:1 | Leicester City |
| Burnley | 0:1 | Swansea City |
| Crystal Palace | 0:1 | West Brom |
| Everton | 1:1 | Tottenham |
| Middlesbrough | 1:1 | Stoke City |
| Southampton | 1:1 | Watford |
| Manchester City | 2:1 | Sunderland |
| Bournemouth | 1:3 | Manchester United |
| Arsenal | 3:4 | Liverpool |
| Chelsea | 2:1 | West Ham |
Matchday 2 (08/19 – 08/21)
| | | |
| --- | --- | --- |
| Manchester United | 2:0 | Southampton |
| Stoke City | 1:4 | Manchester City |
| Swansea City | 0:2 | Hull City |
| Tottenham | 1:0 | Crystal Palace |
| Burnley | 2:0 | Liverpool |
| Watford | 1:2 | Chelsea |
| West Brom | 1:2 | Everton |
| Leicester City | 0:0 | Arsenal |
| Sunderland | 1:2 | Middlesbrough |
| West Ham | 1:0 | Bournemouth |
Matchday 3 (08/27 – 08/28)
| | | |
| --- | --- | --- |
| Tottenham | 1:1 | Liverpool |
| Chelsea | 3:0 | Burnley |
| Crystal Palace | 1:1 | Bournemouth |
| Everton | 1:0 | Stoke City |
| Leicester City | 2:1 | Swansea City |
| Southampton | 1:1 | Sunderland |
| Watford | 1:3 | Arsenal |
| Hull City | 0:1 | Manchester United |
| West Brom | 0:0 | Middlesbrough |
| Manchester City | 3:1 | West Ham |
Matchday 4 (09/10 – 09/12)
| | | |
| --- | --- | --- |
| Manchester United | 1:2 | Manchester City |
| Arsenal | 2:1 | Southampton |
| Bournemouth | 1:0 | West Brom |
| Burnley | 1:1 | Hull City |
| Middlesbrough | 1:2 | Crystal Palace |
| Stoke City | 0:4 | Tottenham |
| West Ham | 2:4 | Watford |
| Liverpool | 4:1 | Leicester City |
| Swansea City | 2:2 | Chelsea |
| Sunderland | 0:3 | Everton |
Matchday 5 (09/16 – 09/18)
| | | |
| --- | --- | --- |
| Chelsea | 1:2 | Liverpool |
| Hull City | 1:4 | Arsenal |
| Leicester City | 3:0 | Burnley |
| Manchester City | 4:0 | Bournemouth |
| West Brom | 4:2 | West Ham |
| Everton | 3:1 | Middlesbrough |
| Watford | 3:1 | Manchester United |
| Crystal Palace | 4:1 | Stoke City |
| Southampton | 1:0 | Swansea City |
| Tottenham | 1:0 | Sunderland |
Matchday 6 (09/24 – 09/26)
| | | |
| --- | --- | --- |
| Manchester United | 4:1 | Leicester City |
| Bournemouth | 1:0 | Everton |
| Liverpool | 5:1 | Hull City |
| Middlesbrough | 1:2 | Tottenham |
| Stoke City | 1:1 | West Brom |
| Sunderland | 2:3 | Crystal Palace |
| Swansea City | 1:3 | Manchester City |
| Arsenal | 3:0 | Chelsea |
| West Ham | 0:3 | Southampton |
| Burnley | 2:0 | Watford |
View Comments(1)