She Really Can't be Tamed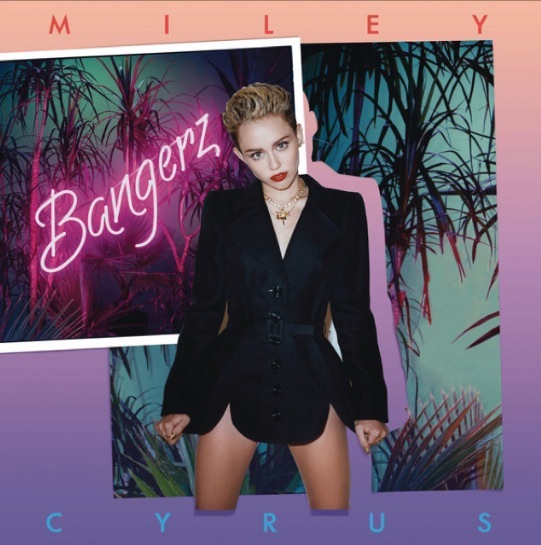 When I was an awkward pre- teen through my middle school years, Miley Cyrus and her alter- ego "Hannah Montana" intrigued me. I was never a screaming fan who went to her concerts or attended the midnight premiere of "Hannah Montana: the Movie." Rather, I admired how a girl so young was such a role model to so many people. However, people do change and Miley is quite the example of how stardom can alter what a person once was. Innocent, cheerful, and charismatic all described the young Cyrus during her days of being a Disney Channel star.  Now words like party animal, "twerk"er, and rebel describe Miley.
Miley's first post-Disney album, "Can't be Tamed" came out after breaking from "Hannah Montana" in 2010. The same year Cyrus also starred in the hit film The Last Song. During filming Cyrus met her ex- fiancé Liam Hemsworth. "Can't be Tamed" focused more on proactive lyrics and subjects such as sex and partying compared to her previous hits like "Seven Things" which were about teen love and heartbreak. As Cyrus toured across the globe to sold-out concerts promoting her album, critics pointed out that the innocent Disney days were over for Cyrus.
After the tour, Cyrus decided to focus more on her acting career instead of singing for some time. Featured in a few fairly unsuccessful films during her break from music, Cyrus decided it was time to go back to the recording studio.
The dramatic change of Cyrus all began with a haircut. The golden-brown locks that were with part of the star all her life were snipped off and dyed platinum blonde in a dramatic attempt to be different. Social media addicts, critics, and just about every person who saw the new hairstyle were commenting on it. While some thought that Miley rocked the new look, the majority of people looked at it with horror and disdain.
After the hair chop, Miley was on Twitter daily creating hype for her new album. Cyrus also began to strongly advocate the use of marijuana and frequently posed pictures of her using the herb.
Rumors also began to circulate that Miley's then-fiancé Hemsworth cheated on her with Mad Men actress January Jones, Cyrus and her beau than split on September 16th.
Miley's new album "Bangerz" is edgy and raw and sounds like the complete opposite of a star that arose from The Disney Channel. The album reached spot number one on the "Billboard Hot One Hundred" just one week after being released, so the publicity Cyrus created clearly worked in her favor. Her stint on the VMA's in September with her performance with Robin Thicke was contentious and controversial to say the least.
There is no answer as to what Miley Cyrus will do next. But, it is obvious that her innocent days are over and her main focuses have shifted from innocent teen- romance with a Jonas brother to partying all night in Los Angeles. Cyrus has made it as clear as possible that she indubitably cannot be tamed.
Sources:
http://www.huffingtonpost.com/2013/10/16/miley-cyrus-bangerz_n_4109249.html