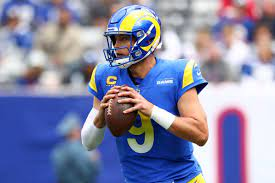 Bleacherreport.com
With the Super Bowl around the corner, football fans are making predictions on which team might win the event. The two teams that are going up against each other are the Los Angeles Rams and the Cincinnati Bengals.
 Not only are the Rams the favorite to win the Super Bowl,  but Los Angeles Rams quarterback, Matthew Stafford, is favored to win the MVP.   He is opening as the +100 point favorite to win the MVP after his team won against the San Francisco 49ers in the NFC Championship on Sunday. 
The Rams opened as a 3.5 point pick over the Cincinnati Bengals. This is due to the fact that the Bengals had trouble defeating the Chiefs on the road to obtain the AFC Championship for the first time since 1989. 
This is Stafford's first Super Bowl debut after playing with the Lions all his career until the year of 2021. Stafford was traded to the Rams in exchange for Jared Goff. 
Joe Burrow is the second favored to win the MVP with +210. Burrow helped the Bengals recover 18 points after they were losing to the Chiefs 21-3 in the second quarter on Sunday.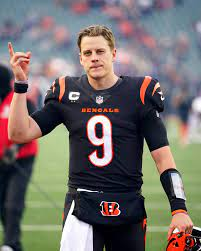 Joe Burrow has never been defeated in a postseason game during his collegiate or NFL career. LSU won two playoff games on their way to the national title following the 2019 season and the Bengals have also won three post-season games in January as well. 
So we don't know who will win for sure, but the predictions football fans have made favor the Los Angeles Rams due to Stafford's record so far. But we will just have to wait and see what unfolds on the 56th Super Bowl next Sunday.