The Batman Keeps Bringing It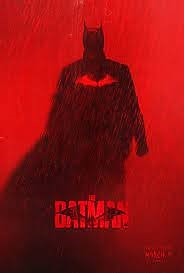 A new blockbuster movie The Batman, staring Robert Pattison as Batman takes a darker turn for the future of the Batman franchise.
Batman takes a different path from what audiences are used to seeing. They took a turn making it into a deeper, darker, detective version of Batman. The movie makes Batman into a detective that we've never seen before! Robert Pattinson plays Batman and changes the atmosphere and culture of what Batman is about by taking a darker, gloomy route into the Batman franchise.
The new Batman series begins by Batman coming to Gotham with a vengeance, where The Riddler leaves a trail of clues for Batman. As Batman and the rest of Gotham finds more evidence and the Riddler makes it more clear for him, he looks to not only unmask the Riddler but also seeks vengeance and justice for the violence of Gotham that lead to the death of Bryce Wayne's parents.
Despite calling himself Vengeance for years due to the loss of his parents and seeking vengeance from Gotham's killers, he finally identifies himself as Batman at the end of the film.
Also, the movie included different characters such as Catwoman/Selina Kyle played by Zoë Kravitz, The Riddler played by Paul Dano, Andy Serkis playing Alferd, John Turturro playing Carmine Falcone, and Jeffrey Wright playing Lt. James Gordon.
The Riddler is the main villain in the film and forces Bruce Wayne and other important political figures into his evil game tricking him into following his clues only to expose the controversial system of Gotham. The Batman finds his justice and true identity to avenge his fathers death by asking corrupt political villains including Carmine Falcone, the Riddler, the Penguin and other villains who were against the system that the Waynes brought onto Gotham. This has Bruce questioning his father's courage for his people  while investigating his father's true legacy and questioning the effect that he has had on Gotham.
The ending of the Batman, written by film director Matt Reeves, couldn't have been a better ending then the scene in the Arkham Asylum where the Riddler is getting into Batman's head. The Riddler finally figures out it's Bruce Wayne behind the mask. The Riddler gives credit to Bruce that by him following the clues has contributed to his evil plan of flooding the city. Later on, after the Riddler breaks down Bruce, he realizes that the detonators that the Riddler put out for the Batman to solve which flooded the streets of Gotham gives the Riddler the last laugh. The whole game he created had been executed perfectly and the Batman never saw it coming.