Is Jersey Mike's Valid?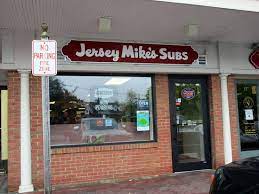 Almost every lunch period, I find myself at the Jersey Mike's in Chatham. Although it's far from the school, the subs are worth the drive. 
With a diverse menu ranging from normie picks like the Italian Sub to the Giga Chad picks like the Chipotle Cheesesteak, you'll get whatever you're craving at Jersey Mike's. You also have the options to add oil, vinegar, onions, tomato, sliced onion, and spices. At Jersey Mike's you are paying for quick, customizable, and delicious food that is well worth it.
When I'm at home and I want a sandwich, going out to get a decently priced Italian Sub Mike's WayⓇ is a very satisfying feeling. The Chicken Bacon Ranch hot sub is gas. When getting the classics, I am never disappointed. 
Despite their many, common W's, the Chatham Jersey Mike's is still subject to human error. According to a valued customer, the staff was rude during their purchase. Additionally, I have had the same sandwich two different times, and the quality of the sandwiches varied greatly. Not to mention, the sandwiches can get pricey. However, the food is just too good to get hung up on manners and inconsistencies. 
Our beloved Jersey Mike's is in the storefront of what used to be a Subway. Despite only having gone a few times, it is safe for me to say that Chatham, NJ is better off with Jersey Mike's. You could get the strangest, most awful combination of ingredients and it would be marginally better than the best Subway sandwich that was ever made. One such combination could conceivably be Jersey Mike's number 14: The Veggie sub.
Next time you feel like going out, why not go ahead and see whether Jersey Mike's in Chatham is valid. Not sponsored by Jersey Mike's, just a big fan.