Music Around The World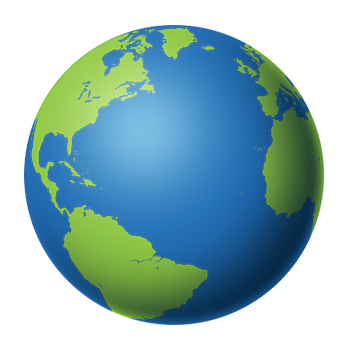 Over the past 6 months, I've been on a journey to discover music from across the world. Through my sonic travels, I have heard music from artists born in about 100 different nations. The most interesting part of this voyage is how my taste has expanded since I began. Prior to this, the majority of my listening consisted of music from American and British artists, with a few European artists sprinkled throughout. The great majority of my taste consisted of English-speaking artists, a major roadblock. But once I embarked, I discovered the amazing music of the world that reveals itself when you look past the language barrier.

With the use of sites like Rate Your Music, I was able to make custom searches to look for music from specific regions and countries. This enabled me to expand my horizons globally, stumbling upon many great artists that I would not have discovered otherwise. To the reader, I want to recommend some of the best artists that I learned about. So, here are three of my favorite artists from each continent that I have recently discovered, with artists included from three different countries to diversify the field.
Africa 
Marijata (Ghana 🇬🇭)
Genre: Afro-Funk
Mainly active in the 70s, Marijata was a very raw and powerful funk band based out of Accra. Their music deals with political themes with an extremely groovy style, with long, winding songs that do not overstay their welcome. I suggest listening to This is Marijata, an album that is shorter, but still extremely funky. 
Toumani Diabaté (Mali 🇲🇱)
Genre: Folk
Toumani Diabaté was the first artist that I listened to from Mali, and he sparked my great interest in music from the nation. Even when he is not singing, his beautiful playing of the kora creates a beautiful soundscape. Within all of his albums, Diabaté crafts pieces that include beautiful flourishes that evoke images of the graceful swan. He has quickly and rightfully risen to be one of my current favorite artists.
The Good Ones (Rwanda 🇷🇼)
Genre: Folk
One of many great African folk bands that I've found, The Good Ones are extremely underrated. With just under 1,500 monthly listeners, it makes sense that they aren't very well known. The vocals are really well done, but what surprised me most was the features. For example, on Rwanda, You Should Be Loved there is an unexpected appearance by Kevin Shields of My Bloody Valentine, one of my favorite bands of all time. With interesting features and solid instrumentals, The Good Ones are worth a try.
Asia 
Ichiko Aoba (Japan 🇯🇵)
Genre: Folk
Out of all of the artists that I have heard, Ichiko Aoba's music is the most calming. Her music is incredibly soothing, pleasant, and smooth, and she is one of my favorite artists of all time. She has an incredible voice which she pairs brilliantly with slow, sweet guitar melodies. Whenever I listen to a song of hers, it feels like I'm wrapped up under a warm, fuzzy blanket. Ichiko's beautiful songs are perfect for a relaxing summer morning.
May Sweet (Myanmar 🇲🇲)
Genre: Pop
May Sweet is one of the most successful singers in the history of Burmese pop, but she is not very well known outside of the nation. The instrumentals epitomize the sound of 80s pop, and her vocals work extremely well with the sound. Even though the lyrics are in Burmese, my lack of understanding has not prevented me from loving her voice, which shines over the happy, poppy sound of the 80s. 
Up Dharma Down (Philippines 🇵🇭)
Genre: Neo-Soul, Indietronica
Hailing from the Philippines, Up Dharma Down is a band that deserves a lot more respect in the international music scene. Lead singer Armi Millare delivers with amazing vocal range, belting lyrics in both English and Tagalog. In both languages, her voice is paired well with upbeat indie instrumentals. I suggest listening to their 2006 album Fragmented, which showcases their intertwining of English and Tagalog tracks at its best.
Europe
Nala Sinephro (Belgium 🇧🇪)
Genre: Nu Jazz, Avant-Garde Jazz
Jazz is a genre that I have not kept up with recently. But Nala Sinephro's recent work has been extremely high quality. Her wonderful melodies flow very smoothly, creating beautiful jazz pieces. On Space 1.8, her only album, she adds elements that create a cool spacey sensation. Although the music is at times slow and sparse, it still feels interesting and enjoyable.
Basic Channel (Germany 🇩🇪)
Genre: Dub Techno , Ambient Techno
Basic Channel is an interesting techno project based out of Germany. Prior to this, I held the belief that techno was always very loud with excessive bass, but albums like Quadrant Dub show the melodic nature of the genre. Although repetitive at points, the album has a certain hypnotic beauty to it.
Stereolab (United Kingdom 🇬🇧)
Genre: Art Pop, Neo-Psychadelia
Last summer, I biked home with Dots and Loops on vinyl, excited to get home and spin it on my record player. The band packs a joyful sound into their music, one that radiates the whimsical feeling of summer's freedom. Their ebullient tracks are matched with a sort of spacey feel that adds to the atmosphere. Whenever I listen to Stereolab's music, it brings me back to the bike ride home on that warm summer day.
North America
Exuma (Bahamas 🇧🇸)
Genre: Freak Folk
When my friend first recommended Exuma to me, I was unsure of what to expect. The cover to his self-titled album was something that I considered strange, and paired with the genre listing of "freak folk", I was intrigued. Exuma's rhythmic melodies combined with unique sounds (such as the use of a frog's croaks) create a beautiful atmosphere that exemplifies the peak of Caribbean folk music. 
Tim Hecker (Canada 🇨🇦)
Genre: Ambient
I had never delved deep into ambient music before, and Tim Hecker was a great point of introduction. The first album I heard from him, Ravedeath, 1972, was a masterpiece. Although the album seems empty at first, Hecker creates beautiful cacophonies that are quiet yet very powerful. I recommend diving into his music when alone, as his albums are quite calm and provide beautiful ambience.
Natalia Lafourcade (Mexico 🇲🇽)
Genre: Folk, Singer-Songwriter
Natalia Lafourcade had my album of the year from 2022, and I recently published an article about it for those who want to hear more about her music. But to summarize, Lafourcade has an extremely beautiful voice and is able to create great variation in her sound. From album to album and song to song, she travels from calm and melancholic to upbeat and happy, doing so with wonderful guitar playing.
Oceania
The Avalanches (Australia 🇦🇺)
Genre: Plunderphonics
Plunderphonics is one of the most fascinating genres that I have heard. The genre utilizes a wild amount of samples and splices to create a unique sound that you don't hear in any other music. Hailing from Melbourne, the Avalanches are one of the most well-known bands in the genre. Their most popular album, Since I Left You, is an essential album for any electronic music fans. With an eclectic mashup of sounds, the band utilizes different loops to create very upbeat and interesting tracks. For those who love the sound of artists like J Dilla, the Avalanches is a band that must be listened to.
The Beths (New Zealand 🇳🇿)
Genre: Indie Rock
If you are searching for some great indie rock, The Beths are one of the best emerging bands in the genre. Based out of Auckland, the music features Elizabeth Stokes providing great vocals over energetic indie rock instrumentals. Any indie rock fan is almost sure to enjoy the music, with standout vocals and upbeat guitars. Albums like Future Me Hates Me and Expert in a Dying Field are exemplary in the genre of indie rock.
Narasirato (Solomon Islands 🇸🇧)
Genre: Melanesian Folk Music
The first time that I heard Narasirato, I was unsure what to expect going into it. But, listening to Warato'o was a pleasant surprise for me. The combination of pan pipes and energetic drums create an interesting and unique atmosphere, topped off by solid vocals. The band stands out from many other artists in the region for their smooth sound.
South America
Gustavo Cerati (Argentina 🇦🇷)
Genre: Art Pop, Alternative Rock, Trip Hop
When a friend introduced me to the song "Puente", I instantly became hooked on Gustavo Cerati's music. Cerati creates brilliant fusions of rock, pop, and alternative music, especially on Bocanada and Amor Amarillo. Singing in Spanish with grandiose vocals scattered throughout, Cerati's albums, filled with their fair share of groovy trip hop tracks, are brilliant.
Tim Bernardes (Brazil 🇧🇷)
Genre: Folk, MPB
Hailing from São Paulo, Tim Bernardes is an incredible artist who makes extremely calming folk music. His most recent album, Mil coisas invisíveis, has a radiant atmosphere that caused it to creep into my top 5 albums of 2022. With lush vocals layered on top of beautiful acoustic guitar, Bernardes creates wonderful, almost hypnotizing ballads.
Encarta 98 (Colombia 🇨🇴)
Genre: Dream Pop, Shoegaze
Although Encarta 98 has only released one album so far, they have a lot of potential. On Lo que extrañas ya no existe, the band showcases a melancholy sound with the use of melancholy guitars. Ivanna Palacio's singing meshes extremely well with the instrumentals in the creation of a well-executed shoegaze record. Their music perfectly encapsulates the genre of shoegaze, characterized by its blurred vocals and loud, distorted guitar.
My journey across the world of music resulted in the discovery of many artists that I would never have discovered otherwise. I hope I was able to recommend at least one artist that found its way into your rotation.