San and Jacob's Music Column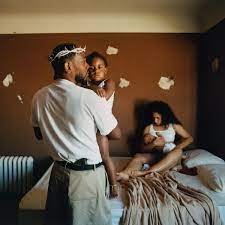 Kendrick Lamar – Mr. Morale & The Big Steppers
Reviewed by: Sam Cohen
Genre: Hip Hop, Conscious Hip Hop
Recommended for: Fans of Baby Keem, J. Cole, Isaiah Rashad
Thoughts: After a five year hiatus, fans of Kendrick Lamar were gifted with a new double album from the critically acclaimed rapper. The release had been highly anticipated ever since Lamar posted a tweet with a link to oklama.com in August of 2021. From there, various folders were added to the website, each holding information that hinted at new music. These hints ramped up in the days leading up to the release, when the fans were finally met with a new LP. The album contains a slightly different sound from Lamar's previous projects, with jazzier and smoother production. Throughout the album, Lamar reminisces on past mistakes and speaks on his mental health. As always, the skilled rapper provides great lyrics with a great delivery. My favorite lyrical performance was on Mother I Sober, where Lamar is at his most emotionally vulnerable. However, this release has not gone without controversy. Many critics feel that some of the issues discussed on this album were not genuine and were instead more for commercial gain. Also, controversial rapper Kodak Black was featured twice, sparking more debate due to the rapper's sexual assault allegations. Either way, the album has garnered both praise and criticism. All in all, this is not my favorite album of his, but it is still a very good project that deserves a listen through. 
Favorite Songs: Mother I Sober, Father Time, United In Grief, Die Hard
Least Favorite Songs: Silent Hill, Savior – Interlude
Rating: 8/10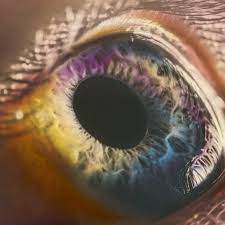 Arcade Fire – We
Reviewed by: Jacob Jordan
Genre: Art Rock, Indie Rock
Recommended for: Fans of Arctic Monkeys, the Strokes, Coldplay
Thoughts: Arcade Fire holds, and will always hold, a very special place in my heart. Car trips listening to Laika and 7 Kettles, late nights at home listening to Haiti and The Suburbs, and midnight outside at my aunt's cabin blasting Power Out have ensured that. Talking about the band frequently with my dad has cemented that. And the quality of much of their discography, with their artsy lyrics, complex orchestration, and sustained concepts haven't hurt either. And it was actually in the context of a review heralding their new album, We, as a brilliant return to form where I was first introduced to it. But I quickly realized this was giving it more credit than it deserved.
We starts with the two-part Age of Anxiety. The instrumentals are okay if sparse, with lots of reverbed piano and spacey drums, but the commentary on anxiety is so banal that it is insulting to its subject. Lines like "It's the age of doubt/And I doubt we'll figure it out" just don't seem as clever as Arcade Fire seems to think, the constant repetition of terms like "rabbit hole" and "plastic soul" adds nothing and no real conclusion- except that the "rabbit hole" (bottomless feeds) goes on forever- is reached by the end of the two-song suite. Following a short and passable intermission (Prelude), the experience continues to devolve with the End of The Empire and its poorly done faux-Imagine intro and very narrow imagination of the "fall of the American Empire." This is not to say that the commentary about increasing anxiety, American social ills and struggles, and such is by nature worthless. This type of commentary is essential, and many artists working today create excellent critiques of modern society that are moving and memorable, but this is not one of them. Instead, there is commentary like "I unsubscribe/This ain't no way of life" and "Your heroes are selling you underwear," which do not accomplish this. There is no solution or any route forward whatsoever implied- save quitting. 
The Lightning I and II are fine, even if lyrics like "I won't quit on you/Don't quit on me" and "Waiting on the lightning/Waiting on the lightning/Waiting on the light/What will the light bring?", both of which are repeated numerous times, don't advance the album in any way. Unconditional I and II take a turn for the worse, however; with lyrics in Part 1 (Lookout Kid) that sound like they were taken directly from a motivational company memo ('Cause nothing is ever perfect/No one's perfect/Lеt me say it again/no one's perfеct), with a cheap poppy beat and sound that does not fit very well with the rest of the album. Part 2, a love song titled "Race and Religion," feels just as vapid, just with a different subject. The metaphor between love and "race and religion" makes little sense- and isn't developed. Then comes the closer, WE, with its conclusion stated as (When everything ends/Can we do it again?). It takes inspiration from their previous album, The Suburbs, with its "If I could have it back/All the time that we wasted/I'd only waste it again". But while The Suburbs is about suburban nostalgia, and the closer brings it full circle, the conclusion in WE feels unfitting and undeserved. Truthfully, I found this album depressing. Harsh as it sounds, We is little more than hackneyed, uncontroversial commentary that is neither challenging nor ambitious- much more of a reflection of Arcade Fire's lack of passion than genuine analysis of social ills.
Favorite Songs: The Lightning I, The Lightning II
Least Favorite Songs: Unconditional I, Unconditional II, WE
Rating: 4/10