April 2022 Music Column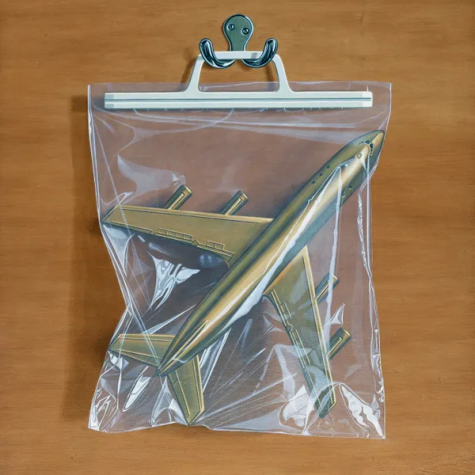 Black Country, New Road – Ants From Up There
Written by Sam Cohen
Genre: Art Rock, Post-Rock
Recommended for: Fans of Pink Floyd, Arcade Fire, Black Midi, American Football, Slint
Thoughts: After Black Country, New Road released their critically acclaimed album For the First Time, many thought that they could not improve upon their debut. Contrary to this belief, Ants From Up There blew it out of the water. The album contrasts joyful, boastful tracks with slow, quieter tracks beautifully. When I first heard the album, it reminded me of the soundtrack to a play, with the lyrics and delivery having a poetic sound to them. The instrumentals are filled with intricate saxophone flourishes and beautiful pianos, with the variation in tracks portraying the different moods across the scenes of the play. Besides the wonderful instrumentals, my favorite part of this album was the vocals. Lead singer Isaac Wood has very interesting vocals that are unique from any other vocalist that I have heard. My favorite vocal performance of his was on track 8, "The Place Where He Inserted The Blade." To me, this was his most emotional performance. Overall, this album is a top contender for 2022's album of the year and I highly recommend it.
Favorite Songs: Concorde, Chaos Space Marine
Least Favorite Song: Good Will Hunting
Rating: 9/10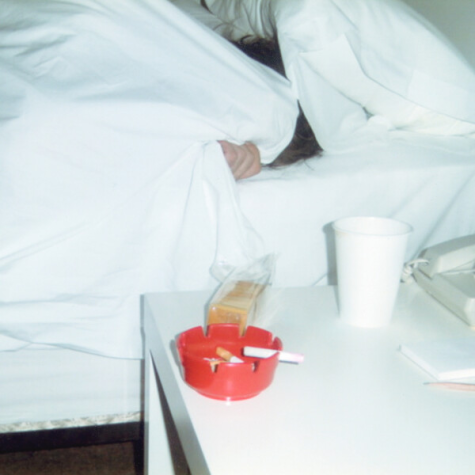 Duster – Together
Written by Sam Cohen
Genre: Lo-fi Rock, Space Rock, Slowcore
Recommended for: Fans of Alex G, Horse Jumper of Love, Bedhead
Thoughts: If I had one word to describe this album, it would be consistent. Duster's 4th studio album doesn't have the highest highs or the lowest lows, but it is very good throughout. The band has experimented with a couple of different sounds in their discography, and this new project sounds like a quieter version of their 2nd album, Contemporary Movement. The tracks are filled with Duster's great guitar-playing, which gives it a sort of fuzzy melancholy. The sparse lyrics allow the instrumentals to be prominent and contribute to the overall mellow feeling of the album. Even though there are some louder tracks, the album is calm as a whole. This is definitely one of my favorite slower albums of the year, and it is a great album for a quiet night.
Favorite Songs: New Directions, Familiar Fields
Least Favorite Song: Escalator
Rating: 8/10
Big Thief – Dragon New Warm Mountain I Believe In You
Written by Jacob Jordan
Genre: Indie Folk
Recommended for: Fans of Phoebe Bridgers, Bon Iver, Sufjan Stevens
Thoughts: When I first got into Big Thief in 2020, they had just released two good albums (U.F.O.F and Two Hands) with a lot of songs that still get stuck in my head today. At the time, it seemed like I was listening to the band at its best- I didn't really expect them to get much farther. How I managed to underestimate them so much I don't know, but in this album they have truly obliterated that idea. Adrianne Lenker's singing and songwriting are transcendent, carrying twenty unpretentious yet beautiful songs such as Spud Infinity, Certainty and Simulation Swarm, while the rest of the band is as sharp as ever, experimenting with new themes and sounds in songs like Blurred View, with its trip-hop Portishead influence, and Flower of Blood with its haunting electric guitars. Dragon New Warm Mountain epitomizes folk music in terms of its simplicity, warmness, and variety of themes. At their best, in songs like Simulation Swarm, it feels nearly perfect. But all throughout, the songs are easy to sing and grew on me quickly. It feels much like the cover art, simple, calming, and close, full of songs that are made to sing around the campfire. While the level Big Thief reached on this album was stunning to me at first, after some reflection it feels like a logical continuation of their previous work, especially Adrianne Lenker's 2020 solo album songs and the band's pair of albums in 2019. I will be holding on to this album while watching closely what they go ahead to do next. 
Favorite Songs: Certainty, Red Moon, Simulation Swarm
Least Favorite Song: Sparrow
Rating: 9.5/10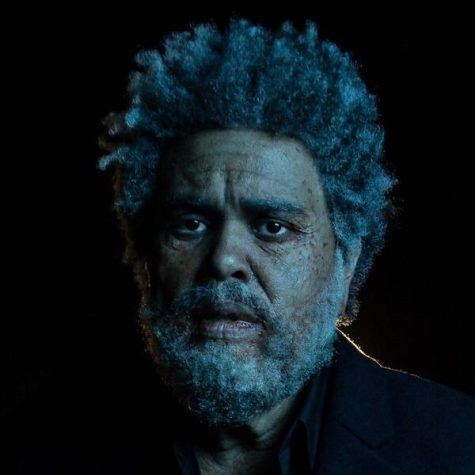 The Weeknd – Dawn FM
Written by Jacob Jordan
Genre: Pop, Synthpop
Recommended for: Fans of Daniel Caesar, Khalid, Bruno Mars and Silk Sonic
Thoughts: Dawn FM could be a great concept album- the first few songs, in which the dystopian narrative is first set up and which feature the most compelling synth parts, singing and themes, are very interesting and stand out both on their own and together. However, the album belabors its synthwave aesthetic by the 20-minute mark, and past that point there is no reason to listen to any specific song as few new ideas are introduced and the concept loses momentum. That being said, Take My Breath really does sound amazing in its own right, as does Sacrifice. Through these songs, The Weeknd's vocals match the electronic instrumentation perfectly, the structures are unpredictable but undeniably groovy. But even then, they just give more reason not to listen to the rest of the album, since through them he outperforms the later songs and ideas. Certainly it is still worth listening to, given that the album ranges from rather good to inoffensive, but in a world where access to music is so great, Dawn FM's worst offense is that it fails to capture my attention for most its runtime.
Rating: 6.5/10