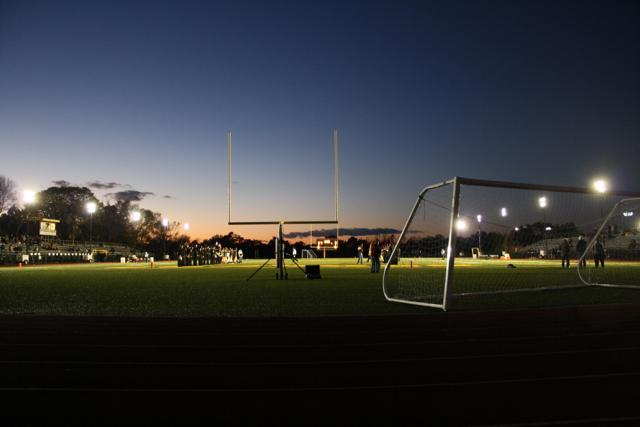 With what appeared to be a demolition derby in place of a football game, the Dodgers destroyed Jefferson (4-2) in a 56-8 homecoming rout. Just Goodwin compiled seventy-two yards on only six carries, two of which were carried in for touchdowns. Shone Register averaged eleven yards per carry on four rushing attempts and scored one touchdown. Carson Lassiter racked up thirty-seven rushing yards on five attempts and scored two touchdowns. David Luttinger, a new face from the sophomore class, scored a touchdown on both of his rushing attempts.
Junior Noah Gertler was forced to take the game off due to a potentially lethal problem with his spleen, but never the less showed up to cheer his time on from the sideline. "With most teams," Gertler stated, "two touchdowns in a game is pretty good and makes for a close game. With us, we expect that in the first five minutes." By halftime, the Dodgers had achieved an impenetrable 42-0 lead.
Also making an appearance in the injury category was Jefferson junior Richard Heys, who, late in the second half, was carted off by the Madison Volunteer Ambulance Corps. After fifteen agonizing minutes of sub-freezing temperature and no game to watch, the spectators clapped Heys off the gridiron.
Although another Dodger triumph may seem like old news by now, it isn't every day that a team wins their thirtieth consecutive. You heard that right; the Dodgers have not lost a game since the 2009 semi-finals, which, if you don't remember, was immediately redeemed by a traditional stomp of Millburn on Thanksgiving. With a streak that now spans four seasons, we can look forward to another Dodger victory in Lenape Valley this coming week.